Clinical roles
Clinical roles
Clinical roles
At Jigsaw we are committed to leading a nationwide transformation in the area of youth mental health. By joining our team, you will play a key part in helping us to create an Ireland where every young person's mental health is valued and supported.
We have a strong presence in communities across the country, with our 13 Jigsaw services currently providing mental health support to young people experiencing mild to moderate mental health difficulties. As an organisation, we're continuing to grow. If you have the skills and experience we require, along with the passion to support young people on their journey, we want to hear from you.
Eligibility
Our clinical roles are open to CORU-Registered Social Workers and Occupational Therapists, Mental Health Nurses registered with NMBI (An Bord Altranais), Clinical, Counselling and Educational Psychologists, and ICP-Registered Psychotherapists.
Working with Jigsaw
Our values underpin everything that we do.
We value young people – We show compassion – We are progressive – We act with integrity – We work collaboratively – We are driven by evidence.
Explore the reasons why you should consider working for Jigsaw below.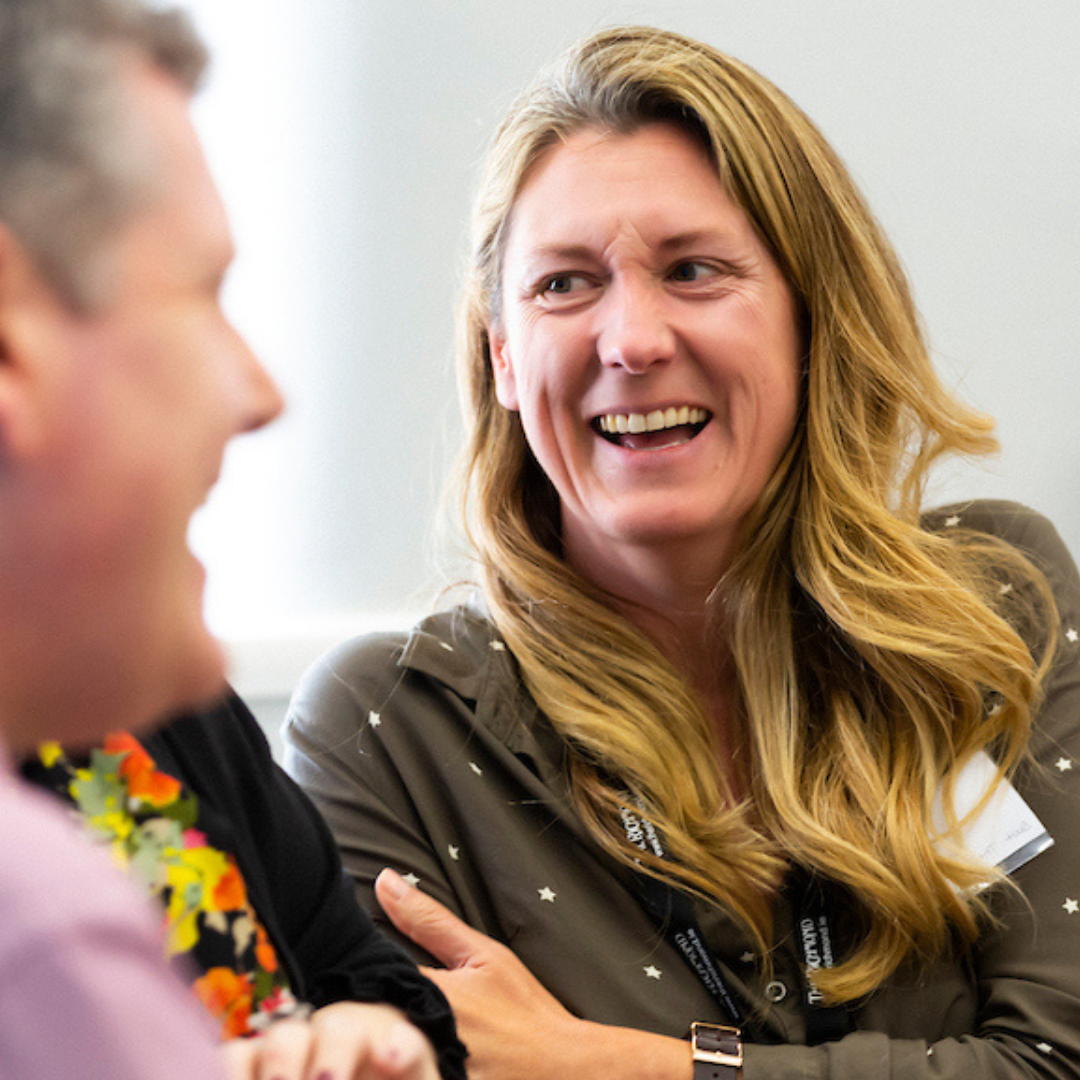 Diversity and opportunity

Our clinicians gain personally and professionally from our multidimensional roles which involve therapeutic work with young people, delivering mental health workshops and engaging in community based activities. We're an agile, innovative organisation that is responsive to change and with us, you have an ability to influence young people's lives. In addition, our clinicians have a strong track record of progressing into senior positions with us as well as diversifying their skills in other teams and departments. This is something we are proud of and is encouraged within our organisation.

Comprehensive clinical CPD programme

Jigsaw believes in the importance of developing, motivating and engaging all of our employees, enabling us to continue to adequately support the needs of the young people of Ireland. Our annual CPD plan is comprehensive and varied ensuring that our clinicians keep well-informed and upskilled regarding developments in practice relevant to their role.

Regular, protected clinical supervision

We ensure our employees have all the resources necessary to do their job and we offer a supportive environment to do this. We provide regular individual clinical supervision, group supervision and separate line management support. We have invested heavily in developing our capacity to offer quality supervision across our transdisciplinary teams, allowing you to gain extensively from your experience with us.

Services informed by young people

We are committed to meaningful youth participation which means that we involve young people in the design and ongoing development of our services. We believe this is essential in ensuring our services are relevant, accessible and responsive to the needs of young people.
Clare O'Reilly
Occupational Therapist, Jigsaw Dublin 15
The Jigsaw Model is very progressive, it is open, accessible, there are no hoops to go through, no big obstacles in the way, and no problem is too small. For someone who is ambitious in their career, Jigsaw is the perfect fit. I've been able to take on different roles and develop different skills. When we speak, management listen, there are great opportunities to contribute and to have an impact. Jigsaw is an organisation that listens to its staff and that is very empowering
Katy Anchell
Counselling Psychologist, Jigsaw Limerick
Everyone is motivated by the same values and ethos. Jigsaw screens really well at the interview stage to make sure each employee is the right person. They aren't just focussed on their clinical background or experience, but on the kind of person they are
Dr. Cian Aherne
Clinical Psychologist, Jigsaw Limerick
I love this work and I am really motivated by a service that listens, is flexible and tries to keep on the cusp of things. Team support is crucial. We make sure staff have space to reflect. It's important people take time to themselves and be mindful of their mental health, so that when we are going out into the community, we can embody what we advocate. Also, Jigsaw is actively interested in seeking out the opinions and experiences of young people in order to inform the service
Current clinical vacancies
Check out our available clinical roles:
There are no current vacancies