Become a corporate sponsor
Become a corporate sponsor
Become a corporate sponsor
At Jigsaw, we see huge potential in co-creating, developing, and implementing a unique relationship with you. We aim to help you realise the vision your company has for Corporate Social Responsibility in a manner that is transformative rather than performative.
We focus on creating standout, high-impact and innovative ways to involve your key audiences in changing the way Ireland thinks about, responds to, and supports youth mental health.
Being a strategic partner for young people
With the commitment of strategic partners like you, we can continue to deliver the vital services that our young people deserve. With your backing, we can continue to support recovery from vulnerability to resilience. We can work from isolation to togetherness and from stigma to an understanding that it's OK not to be OK.
A partnership with Jigsaw will allow your business, organisations, school or group, not only to leverage multiple benefits but to demonstrate a commitment to issues directly affecting your key publics and the country as a whole.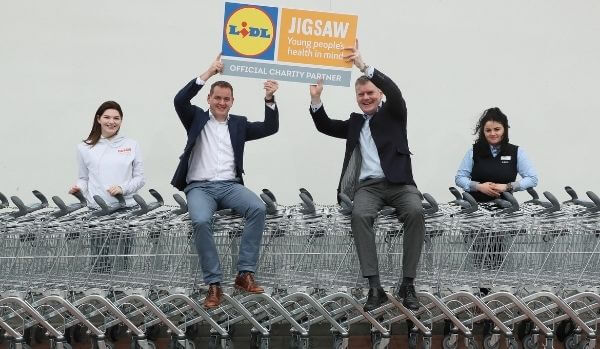 By choosing Jigsaw as your charity partner, you will be making a tangible impact to young people in need of mental health support right across Ireland.
Choose to support Jigsaw through staff engagement, pro-bono supports, volunteerism, co-promotion, and more. Your support will make a significant contribution, not just to Jigsaw, but to the entire youth mental health conversation in Ireland. Today, and into the future.
Get in touch
Please fill out the form and a member of our fundraising team will get back to you.