Hike for Hope
Hike for Hope
Sydney
Tuesday, 06 April 2021
Organised by Scout volunteers, Hike for Hope is a fundraising event that will take place between 12pm on 28 May – midnight 30 May, 2021.
What is Hike for Hope?
This is a challenge organised by a group of Scout volunteers, seeking to mobilise communities across Ireland to come together to support youth mental health and spread hope.
This year, Hike for Hope will raise vital funds for Jigsaw, but we need YOU, our friends and our communities to help us.
Anyone can take part as an individual, with family or create a challenge with friends. Whatever you choose, know that it will raise urgent funds for young people's mental health in Ireland.
Mike Mansfield
Director of Fundraising and Communications at Jigsaw
We are delighted to be working with the Scouts. Partnerships like this help us deliver the vital services and supports our young people deserve and need.
How you can Hike for Hope
Hike for Hope is open to everyone; all ages and all abilities can take part. Choose a hike or a trail and challenge yourself to complete it from 28-30 May by walking, running, swimming, cycling rowing or using stairs – whatever suits you. All we ask is that you fundraise and/or make a donation to Jigsaw.
Next steps
Choose your hike or trail or choose from the list of hikes and trails on Facebook and Instagram (virtually or in your locality)
Set up a fundraising page here and/or make a donation referencing #HikeforHope
Share your journey and tag Jigsaw and Hike for Hope on social media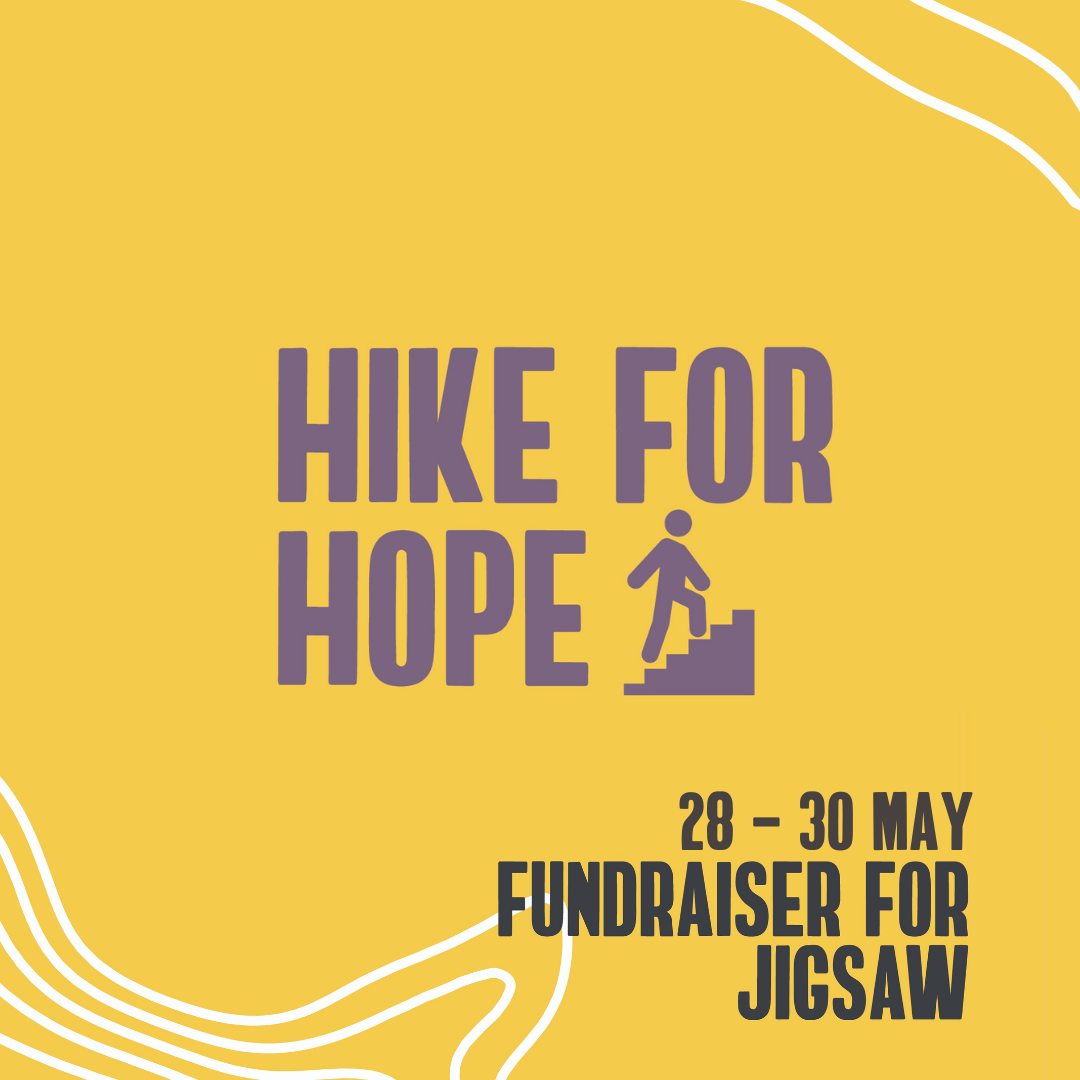 You may also like