Coping with Christmas
Coping with Christmas
Christmas can be the most wonderful or the most stressful time of the year, depending on your situation and outlook. Regardless of how you feel about it, there is no disputing this year Christmas is going to be different. 
Minding our mental health and finding ways to cope with the challenges of Christmas 2020 should be a priority.
In this article you will find:

Making space to talk about what's missing this Christmas and share some of those strong feelings can help us to feel less alone.
Missing loved ones
For many of us, Christmas is a time of families coming together and celebrating. Phones are put down, differences set aside and relationships renewed. As we know, due to travel restrictions many loved ones will not be able to return home this year. Big family parties will not be possible. Visits to older relatives may be off the cards.
It's OK to acknowledge the disappointment and upset that this may cause. We often hear from young people who feel the need to 'put on a brave face' when dealing with losses. They worry about bringing other people down if they express challenging emotions. However, making space to talk about what's missing this Christmas and share some of those strong feelings can help us to feel less alone.
Of course, there is Facetime and Zoom, but they can't replace a hug or a shared dinner. So maybe think about what the time spent with family really means to you.
Is it about catching up and sharing news?
An opportunity to let someone know how much they really mean to you?
Is it a break from the humdrum of normal life or the stress of work?
A time to reminisce?
Once you've identified what it means and why,  think about different ways to meet that need. Even though it won't be the same, a heartfelt letter or a kind gesture can be a good step towards bridging the distance.
If money worries are stressing you out, ignoring it won't alleviate the stress.
Financial stress
Every year lots of families feel financial strain at Christmas time. However, the pandemic has meant many young people haven't been able to take on holiday jobs or part-time work. There have been challenges with job loss and unemployment.
If money worries are stressing you out, ignoring it won't alleviate the stress. Talk to someone close to you about your situation to find ways to manage. The Money Advice and Budgeting Service (MABS) offer free and confidential advice online and over the phone. Citizens Information also provide a range of information about benefits and entitlements.
Family conflict
Although it's lovely for some, for others, being forced to spend time with family at Christmas is a nightmare. Festivities outside of the home can offer respite, so the fact that there may be fewer opportunities to get away this year may seem daunting.
Think about your approach to managing family conflict. Focus on the things within your control, such as strategies you can put in place to help you cope with stress. Remember also, many of the services which support people in relation to domestic violence remain available over Christmas.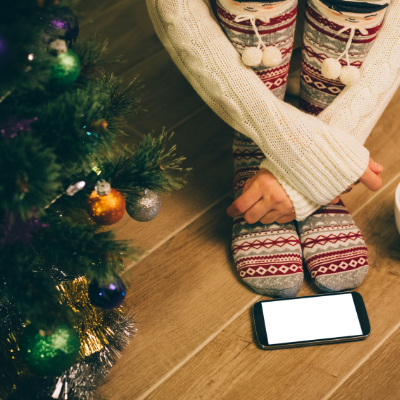 Amy's story : Living in a high-risk household
Amy, 22, a Jigsaw volunteer from Limerick shares her experience of the pandemic
My experience of the Covid-19 pandemic has been somewhat different to that of my peers as I am living in a high-risk household. A member of my family is currently undergoing chemotherapy which compromises their health immensely. Because of this, I and the other members of my family are not only responsible for our own health but for their health too.
The feeling of responsibility for someone else's health is a difficult feeling to put into words. I did not feel much pressure and frustration during the first lockdown as everyone was in the same boat and I oddly felt safer and more relaxed knowing that everyone was undertaking the necessary precautions.
Coping with Christmas this year
However, as Christmas approaches and the country gradually opens up, I find myself frustrated with my peers and young people in general as I watch Instagram stories of "secret house-parties", foreign holidays and see the number of cases constantly rising. Young people have been getting a bad reputation in the media and I think it is unfair to blame young people as a whole when it is only a small minority that are choosing not to take this seriously. Most young people have the luxury of having health on their side.
However, for people in my family's situation, we do not have this luxury, and this is quite a frightening time. At times it is challenging not to take it out on my friends as they plan their unofficial Christmas parties and I have to remind myself that they don't know what it is like to have this responsibility, they are just trying to get their lives back and I cannot push them away because of that. A combination of exercise, meditation, less social media and staying in contact with my friends over the phone helps me to cope during this frustrating time.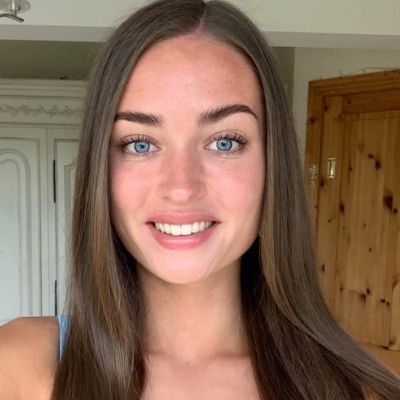 You may also like