FAI and Jigsaw announce new partnership
FAI and Jigsaw announce new partnership
We are delighted to team up with the Football Association of Ireland in a new partnership to help coaches and players nationwide through the One Good Coach campaign.
Importance of coaches in young people's lives
Wellbeing courses will be delivered nationally, in person and online, to over 100 coaches a month.
Ireland internationals Diane Caldwell and Jayson Molumby supported the initiative by talking about the importance coaches can have in players' mental wellbeing.
We found in the MyWorld Survey 2, in collaboration with University College Dublin, that coaches are ideally placed to support young people's mental health. This is due to the contact time and nature of the coach-athlete relationship. 
We also know having a trusted adult in a young person's life is linked to better mental health. For many young people, this adult is their coach.
Niall O'Regan
FAI Head of Coach Education
As we hopefully return from lockdown restrictions for the last time, and see our players of all ages return to contact training, it coincides perfectly with our collaboration with Jigsaw
Return to sport
Players of all ages and levels are now getting back to sport. FAI Head of Coach Education Niall O'Regan believes the programme is flexible enough to suit everyone.
Here at Jigsaw we are excited about the potential of the scheme. Chief Executive Officer Dr Joseph Duffy commented: "Jigsaw's One Good Coach training is our response to what sports clubs, parents, and young people have been telling us they need".
Watch a webinar with Rebecca Murphy, our Youth Mental Health Promotion Coordinator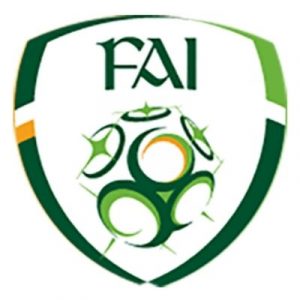 You may also like