Jigsaw Galway
Galway
Meet the team and find out all the details you need to get in touch with the Jigsaw service in Galway, for youth mental health support.

Address: Fairgreen Road,
Galway city,
H91 AXK8 (currently seeking a new permanent residence)
Get Directions
Monday 9am – 1pm, 2pm – 5.30pm
Tuesday 9am – 1pm, 2pm – 5.30pm
Wednesday 9am – 1pm, 2pm – 5.30pm
Thursday 9am – 1pm, 2pm – 5.30pm
Friday 9am – 1pm, 2pm – 5pm
Saturday -Closed
Sunday -Closed
Closed: The Mondays of Bank Holidays
About us
Jigsaw Galway is a free, non-judgemental and confidential support service for young people (15-25) living in Galway city and county.
We provide guidance and support for young people who are going through a difficult or distressing time. We also provide advice and guidance for anyone is concerned about a young person in their life or work.
To make an appointment call us on 091 549 252 or email us.
Further info
Jigsaw Galway is part of a national network of Jigsaw services supported by Jigsaw the National Centre for Youth Mental Health, all aiming to provide tailored community-based help for young people's mental health needs.
Direct support for young people
Our staff are there to listen, without making judgements, and to provide supportive guidance. We also provide information and advice to anyone who is worried about a friend or young person in their life.
Working with the community
As well as directly helping young people in tough times, we want to work towards a community that is supportive of mental health and wellbeing. Presentations and talks in schools, workplaces and community groups aim to open up a discussion on mental health and raise people's awareness of the support that Jigsaw Galway can offer.
We also work to improve the support available to young people by connecting with the many organisations throughout the county. For example, we're working with services and community organisations in north-east Connemara, Tuam and Ballinasloe. The aim is to make sure that young people have better access to support in their local town/area.
Working with young people
At Jigsaw, we believe it's vital to make sure that young people's voices are heard. Our Youth Advisory Panel (YAP) represent us and take part in decision making at every level.
Tell us about your experience
At Jigsaw, we care passionately about what we do and strive to give young people the best possible support with their mental health. If you are happy, or unhappy, with our service in any way, let us know by completing our online feedback form.
Please select the option best suited to you:

Meet the Jigsaw Galway team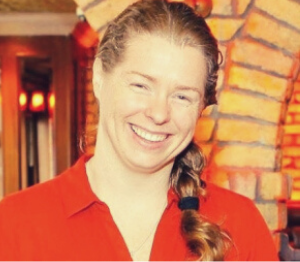 Sarah Simkin
Service Manager
I'm passionate about youth mental health and ensuring that young people are supported as they move from childhood in to early adulthood. I am also determined to destigmatise help-seeking (the idea of asking for help when you need it). I love reading and listening to books. I love learning! Spending quality time with friends is one of the things I enjoy most in life. And music is my therapy!!!
Study and work
I have worked in Jigsaw since Nov 2008 and have had a number of roles since then, including facilitating the Youth Advisory Panel.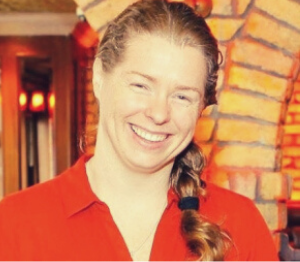 Sarah Simkin
Service Manager
I'm passionate about youth mental health and ensuring that young people are supported as they move from childhood in to early adulthood. I am also determined to destigmatise help-seeking (the idea of asking for help when you need it). I love reading and listening to books. I love learning! Spending quality time with friends is one of the things I enjoy most in life. And music is my therapy!!!
Study and work
I have worked in Jigsaw since Nov 2008 and have had a number of roles since then, including facilitating the Youth Advisory Panel.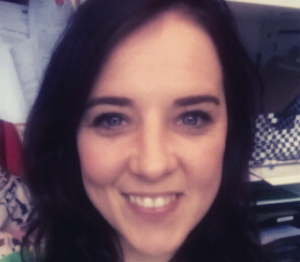 Marie Hehir
Support and Information Officer
I am the Support and Information Officer and I've been working in Jigsaw since we opened the doors of Jigsaw Galway in 2008….part of the furniture by now!
Study and work
Before this, I worked with Foroige for a number of years and then in the HSE West GAF Youth Health Advice café as Teenage Health Co-ordinator and from here to Jigsaw Galway.
This was a natural move to make and I was excited to be joining what was a new innovative service working with young people around their mental health and wellbeing. It felt like the beginning of something greatly needed in our community that would make a difference in the lives of young people and families in Galway. I love my work and the people that I have worked with in the past and present. They're a great bunch.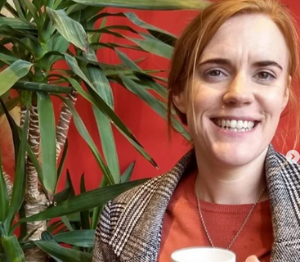 Aileen
Jigsaw Clinician
I have worked with Jigsaw Galway since November 2018. My role as Jigsaw Clinician involves providing a safe space for young people to discuss any challenges they may be experiencing in relation to their mental health. In collaboration with the young person, I support them in exploring what their current needs are and help them in identifying ways to overcome these challenges and work towards achieving their goals.
Study and work
My background is in Social Work.
Previous to Jigsaw, I have worked across various roles. I have worked in Acute Care Mental Health in the Community and have worked in Early Intervention Service for young people at high risk of developing psychosis. I supported survivors of domestic violence and sexual assault through telephone counselling service and through linking people in the services that they needed.
I have supported Asylum seekers and newly arrived migrants as a part of Red Cross Migration Support programme in Perth WA. I have worked alongside adults and young people with Intellectual disabilities to support them in their home environments.
Interests & Hobbies: I love to get out walking and swimming. I love going to gigs and plays.
Advice to my younger self: Take it easy on yourself, you are learning this like everyone else.
Alacoque
Jigsaw Clinician
Working one-to-one, and in the community, supporting Youth Mental Health.
Study and work
Though born and raised in Galway I flew the coop and moved to Cork to study Social Science in UCC and later moved to Dublin to study Social Work at Trinity College. Along the way, I worked and volunteered abroad in Minks, Belarus and in Mombasa, Kenya.  I have had the opportunity to work in various Social Work roles including areas of disability, medical social work and child protection/family support. With a keen interest in Youth Mental Health, and a focus on building resilience, well-being and strengthening communities, I began my work as a Jigsaw Clinician. I really love the work that I do. I enjoy working as part of a team, and feel that I learn something new and that I am challenged in a different way each day.
Interests & Hobbies: I love to be outdoors, I play and coach hockey for a local team, and I enjoy going for a hike or a walk out in Connemara when I can! Living in Galway I get the chance to go for swims in the sea and to go running by the water. I also love to spend time with family and friends, catching up and winding down together.
Advice to my younger self!:
'Everybody's different'! – Try not compare yourself to others but to your best self!'
'Sometimes you've just got to let go of that which no longer serves you'.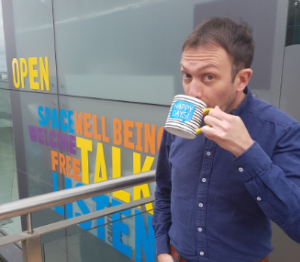 Dan
Jigsaw Clinician
I have been part of the Jigsaw Galway team since June 2019 having re-located from Nottingham, England. There are so many reasons young people get in contact with Jigsaw. My role as a clinician is to meet young people at the moment they are needing support and provide a respectful, non-judgemental and constructive space for exploring current difficulties or troubling experiences.
Study and work
My professional background is in psychotherapy. Before coming to Jigsaw, I was working in private psychotherapy practice for ten years alongside various therapeutic and counselling roles in universities, colleges and charity organisations. I have worked for an eating disorders service in Sheffield, the Nottinghamshire YMCA hostel, and most recently Nottingham Trent University. I have offered therapy work to a wide-range of people with many presenting issues, including offering therapy and supervision to trainee therapists. I have always enjoyed therapeutic work with young people and continue to do so with Jigsaw Galway.
I am passionate about continuing to learn and develop as a therapist. I enjoy time engaged in this with peers and within the wider therapy community.
Interests & Hobbies: I have two wonderful young boys who keep me busy! I enjoy sports and go running, I enjoy music and arts stuff.
Advice to my younger self: Keep talking to people who care about you.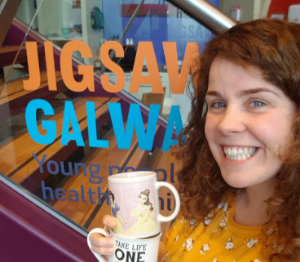 Aoife Guilfoyle
Youth and Community Engagement Worker
I support the Youth Advisory Panel as well as trying to ensure all young people have the supports they need to fully participate with Jigsaw Galway. I also engage young people and those working with young people in supporting and promoting youth mental health.
Work and Study
I'm a Clare woman who took off to Cork to study Social Care before going on a bit of a journey that ended up in Galway!
I worked for two years in Barretstown Gang Camp in Kildare before joining their pilot camp in Connecticut, USA – first as a theatre director and then as their entertainment director. I spent a year living, working and travelling through Australia, New Zealand & Bali before coming back to the Banner and working in Clare Youth Service for the bones of a decade. Finally, in 2018, I made the big move from Ennis to Galway to join Jigsaw and I haven't looked back since!
Interests & Hobbies: Travelling (as far and as often as my budget will allow!), going to gigs, reading, cooking & baking and hanging out with family and friends.
Advice to my younger self!:
Work hard, travel far & don't worry so much – you'll be grand!
"I've learned that people will forget what you said, people will forget what you did, but people will never forget how you made them feel." Maya Angelou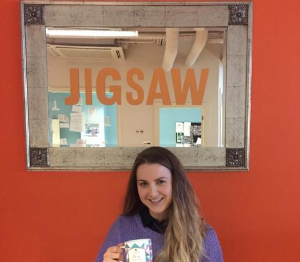 Erica
Jigsaw Clinician- Educational Psychologist
Work and Study
BA Psychology- Maynooth University
MSc Applied Psychology- Trinity College Dublin
Doctorate in Educational Psychology (DEdPsych)- University College Dublin
I worked for a number of years in education settings with children and adolescents on the autism spectrum – an area I feel particularly passionate about. During this time, I gained experience in special schools and mainstream settings, where I developed core skills in working with young people.
I spent a summer in Pennsylvania USA working on a camp with adults and young people with additional needs.
In relation to voluntary roles, I spent a summer in West Bengal India teaching children from disadvantaged backgrounds. Other voluntary experience includes working as a call facilitator with the ISPCC Childline.
As part of my doctoral training, I completed a number of professional placements which provided me with a range of experience working as an educational psychologist-in-training in both health and education settings.
Interests & Hobbies: I love to spend time alone, but I also love to socialise. I enjoy spending hours chatting with my family and/or friends.
I love to travel and experience different cultures.
I enjoy keeping active, but also love to relax on the couch with a good TV show or movie- it's all about that balance!
Advice to younger self:
Make time for those that could benefit from some kind words and/or support.
Be true to yourself and do not worry about what others think.
Do more of what makes you happy!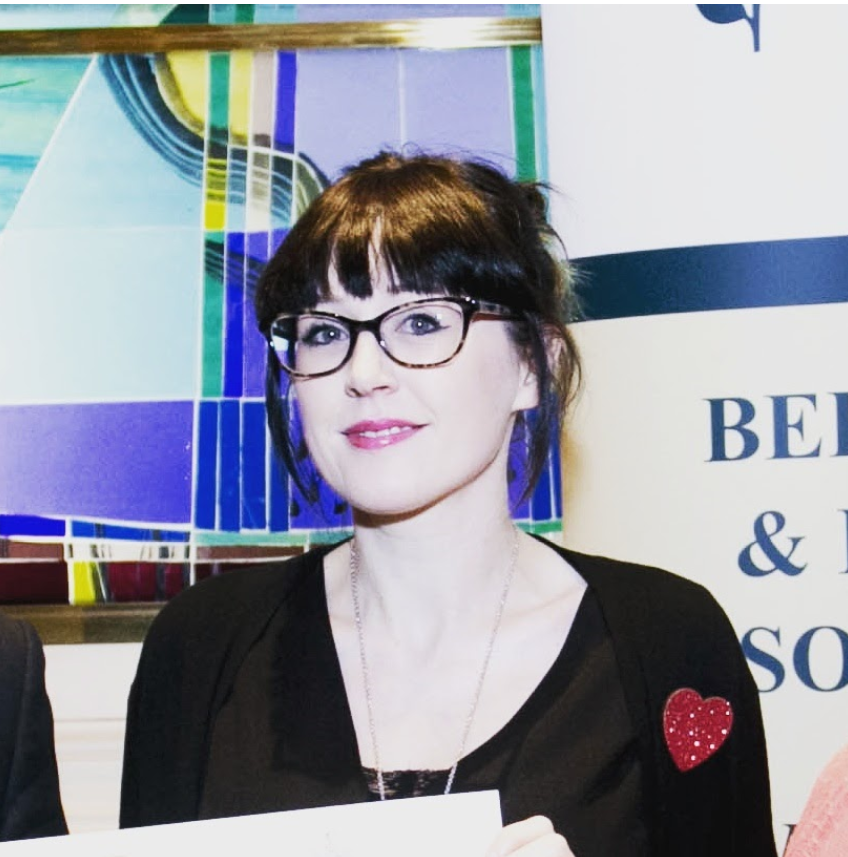 Work and Study
I started out as a support worker for disability services in Galway and travelled to eastern Europe to help run summer camps for children and teenagers from disadvantaged communities. In 2010, I moved to London, and worked in mental health and probation services, before taking a position working with a large family support charity. My main role was providing 1:1 therapeutic support to children and adolescents in primary and high schools, working within an early intervention framework and using creative and play-based tools. I took up a post as a clinician with Jigsaw North Fingal in September 2015, and made the big move west to Jigsaw Galway in November 2018.
I've a BA in English and Politics, and graduated from NUIG with an MA in Social Work. I'm a qualified Social Work Practice Educator (Middlesex University) and most recently completed postgraduate training with the RCSI and the Irish Hospice Foundation, focusing specifically on supporting children and adolescents navigate through journeys of grief and loss.
Fun: I enjoy music, yoga, podcasts, and good coffee.
Advice to teenage self: Don't worry about what others are thinking about you. They are too busy worrying about what you and others are thinking about them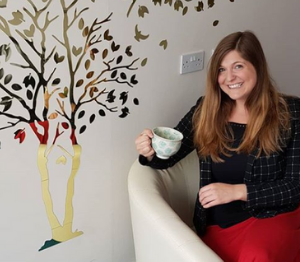 Jennifer Misener
Clinical Manager for Jigsaw Galway/Roscommon
Study and Work
I have a Bachelor's and Master's of Social Work.  My Master's program focused on children and families with a family therapy approach.  I am registered as a social worker in Ireland and Canada.
I believe in continually learning and improving my skills.  As such, I have taken courses in Cognitive Behavioural Therapy, Motivational Interviewing, Mindfulness Based Cognitive Therapy, etc.
As a social worker, I have worked in a variety of work settings.  My first social work jobs were in the hospital setting working with anyone from the time of birth to elderly.  I then worked with child and adolescent addiction and mental health teams where counselling service was often delivered in high schools.  Through this experience, I realised my passion for working with young people.  I very quickly realised that for young people to receive the best support, the service providers needed great support too!  At that point, I started supervising students and eventually began to supervise a team.  In Canada, I worked as a clinical coordinator for a team of helping professionals from all sorts of settings.  I am now very pleased to be the Clinical Manager for Jigsaw Roscommon and Jigsaw Galway!
Interests & Hobbies: Playing Rocksmith to learn guitar, reading, writing, painting and learning about natural ways to keep healthy!
Advice to younger self:
Try not to worry so much about what other people think and do what you love!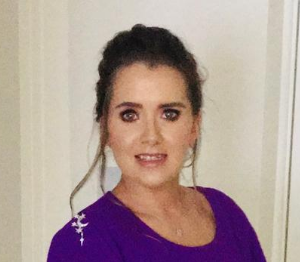 Karen Farrell
Service Administrator
Study and Work
I graduated from NUI Galway with a Bachelors of Arts Degree in 2013, from there I completed a HDip in Psychology in 2014 and MSc in Health Psychology in 2016.
I have a keen interest in health and well-being, prior to starting my position in Jigsaw Galway, I was working as a research assistant in the school of medicine at NUI Galway on projects related to acute infections in primary care.
I also worked as a clinical research coordinator in a transplant and hepatology clinic in New York, in 2018 on projects which observed patients quality of care and psychological health and well-before a chronic illness.
Interests & Hobbies: I like going to the gym regularly, being active walking and running. I have recently developed an interest in baking or trying to at least! I am quite a fan of crime and detective programmes such as Blue Bloods and Chicago PD. I like to travel when I can, Bali is next on my list.
Advice to your younger self: Be Kind always, Stand up for yourself and Do what makes you happy!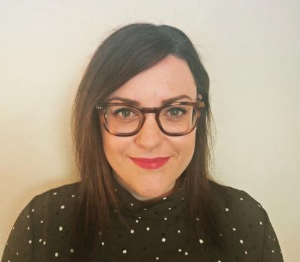 Laura
Senior Jigsaw Clinician/ Mental Health Nurse
Study and Work
I qualified as a Mental Health Nurse with a B. Sc in Nursing (Mental Health) from NUIG in 2012. I did a Post Grad Certificate in Psychosocial Interventions in the Regional Centre for Nursing & Midwifery Education in 2015 before going on to Trinity College Dublin to complete a Post Grad Diploma in Mental Health (Psychosocial Interventions) in 2016. I have also completed trainings and workshops in areas including; Compassion Focused Therapy, Decider Skills, and Wellness Recovery Action Planning.
After qualifying in 2012 I worked in inpatient Adult Mental Health Services in Galway. In 2014 I moved to Dublin to work on a community based team in Adult Mental Health Services where I was for four years with the last year as a Clinical Nurse Manager in a Day Hospital. On the community team I worked with individuals as well as facilitating groups to support peoples mental health and well-being.
I then decided to move on to work with young people in Jigsaw Dublin City in 2018 before transferring to Jigsaw Galway. I really enjoy working in Jigsaw with young people and assisting them with understanding more about their experiences and with ways to cope with life's stresses.
 Interests & Hobbies: In my spare time I enjoy walking while listening to a good podcast, reading, spending time in nature, going to gigs, and spending time with friends and family. I started kayaking last year and couldn't think of a nicer way to explore Galway.
Advice to Younger Self: There's value in every experience – it can be freeing to think everything happens for a reason and that the tough times teach us about ourselves and make the good times all the more special.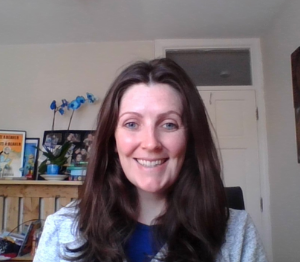 Meave
Senior Jigsaw Clinician
Study and Work
I am an Occupational Therapist by background.
I have been working in Jigsaw since 2017 and was part of the team that opened up the Jigsaw service in Limerick. Galway was always somewhere I wanted to return to so I made the move further up the coast in 2018.
Prior to working in Jigsaw, I was working in London in an Adult Mental Health Setting. I really enjoy the work at Jigsaw and have had the pleasure of working with loads of great people. I am a big believer in looking after our mental health and normalising our difficulties so people feel comfortable to open up and speak about what might be going on for them and know they aren't alone.
Interests & Hobbies: I really enjoy swimming, movies and reading.
Advice to younger self:
You are your greatest resource.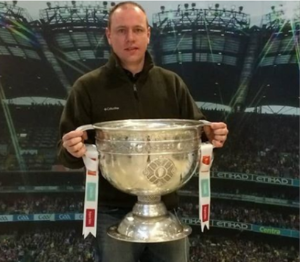 Noel
Senior Jigsaw Clinician
Study and Work
Prior to joining Jigsaw Galway, I worked as a Senior Jigsaw Clinician at Jigsaw Roscommon and Jigsaw Offaly. I trained as a social worker graduating from Salem State University in the US completing my internship at Boston Children Hospital.  I went on to take up the role of Licensed Independent Clinical Social Worker in the hospital's emergency and psychiatry departments where I was an instructor in the training program. I have also experience in community settings providing in home therapy services.
Interests & Hobbies: Forever following Mayo football team, some day we are going bring Sam home! I like cycling to work and playing a bit of five a side soccer. I love camping with the family and going out with my mates.
Advice to younger self:
As Jon Kabat-Zinn put it "You can't stop the waves, but you can learn to surf."