Mental health services for over 18s
Mental health services for over 18s
Saturday, 16 October 2021
If you're feeling down or anxious, or just generally not in a good place, there are many mental health services and supports that can help you.
What mental health services are there if I'm over 18?
Once you're 18, you don't need the consent of a parent or guardian to contact any services. But you can ask for support from them if you think it would help.
Below we've made a list of the mental health services for young people who are 18 or older. Whichever service you go to can depend on factors like what's available in your area and what difficulties you're having. If you talk to a health professional they should guide you on that.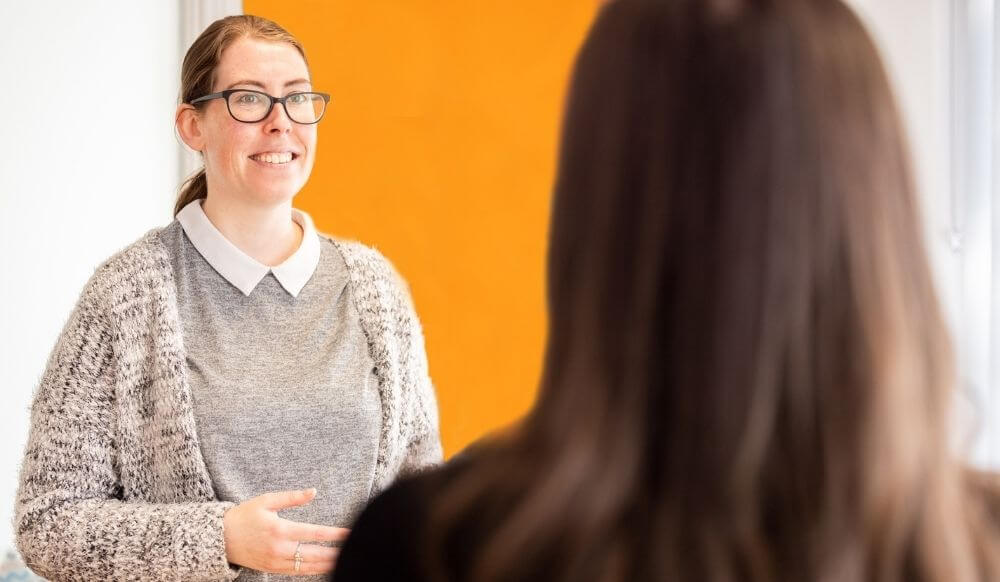 Meeting your GP
When you meet your GP, tell them how you've been feeling and any changes in what you've been doing
Your family doctor
Your GP is often the first person people go to. There's a few reasons to start with the GP: he or she will have your family history and know you. So they will be in a good position to advise you on treatment or other services to go to. Secondly, some services, such as the HSE's Adult Mental Health Services, require a referral from a GP.
When you meet your GP, tell them how you've been feeling and any changes in what you've been doing. Your GP might ask about your appetite, your sleep, whether you're feeling down, sad, anxious, or losing interest in things.
They may also ask what supports are in your life (family, friends, girlfriend or boyfriend), and whether you've thought about suicide or self-harming. This might feel invasive but they are just trying to get a rounded picture of what's going on for you. As well as trying to determine what type of support you might need too.
They might ask whether you'd like to get a blood test. This would be to check if there are factors like vitamin deficiencies or hormonal changes affecting your mood.
What happens next
At the end of the consultation, listen to your GP's opinion and ask what happens next. Take notes and ask where you can find more information if you think that would be helpful.
If the GP doesn't seem concerned, or doesn't offer the advice or referral services you wanted, it can feel deflating. You have the option to get a second opinion. Or access a mental health service yourself such as those listed below.
Back to top
Primary care services
The HSE (and most other health service providers) divide their services into categories: Primary, Secondary and Tertiary care.
Primary care is loosely defined as the group of health professionals that you first make contact with in the care system. Think GPs, student counsellors, community nurses or pharmacists.
Primary care is for adults who are going through 'mild to moderate' mental health difficulties.
Services working with people with 'mild-moderate' mental health concerns tend to be 'brief' in nature, for a specified time period. Often, there will only be one health professional involved in providing support to the person.
Back to top
Free student counselling services
If you're a student, there will probably be free counselling services at your school or college.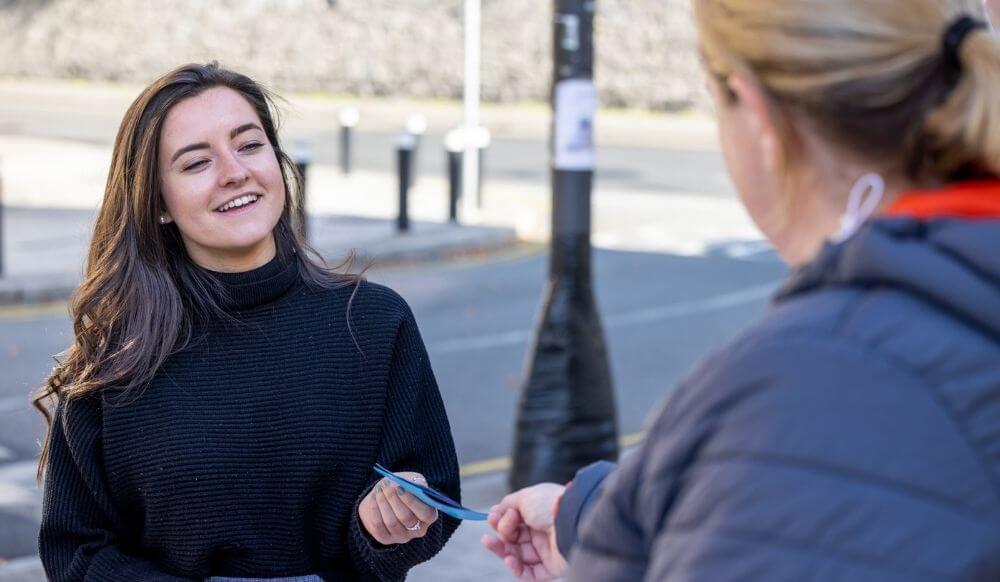 Your college or school counsellor
If you're a student, there will probably be free counselling services at your school or college. The counsellors are there to help students cope with all kinds of issues. Concerns like adjusting to college or school, feeling anxious or depressed, relationship problems, bereavement, or feeling lonely and isolated.
Sometimes there are waiting lists, but if you feel it's urgent let them know.
Cost: Almost always free
Back to top
Jigsaw
Jigsaw offers free mental health support for young people aged 12-25. There are 14 local services, or 'hubs', around Ireland.
Each Jigsaw hub has a team of health professionals who specialise in helping young people. They do this by talking to the young people one-on-one, working with them through their issues. Jigsaw helps thousands of young people every year this way.
It is completely free to talk to a Jigsaw Clinician and you don't need a referral from a doctor.
If you're 18 or over, you can contact Jigsaw yourself and ask for an appointment. Check you have a local Jigsaw in your area, and then phone or email them. Learn more about accessing Jigsaw services here.
Cost: Free
Back to top
Counselling in Primary Care (CIPC)
The HSE's Counselling in Primary Care service is free for adults with medical cards. It is a short-term counselling service for people with mild to moderate mental health difficulties. You can get up to eight counselling sessions with a qualified counsellor or therapist.
Your GP can refer you to the HSE's Primary Care Psychology Services, or you can use the referral form, Alternatively, you can call your local primary care office directly.
Cost: Free
Back to top
HSE National Counselling Service
The National Counselling Service was set up to provide support to adults who experienced abuse when they were children. The service offers a confidential counselling and psychotherapy service free of charge.
The counsellors and therapists are based around Ireland. They are highly qualified and experienced in working with clients who experienced trauma while growing up.
To engage the service, call the branch of NCS in your area. The phone numbers are listed here.
Cost: Free
HSE Adult Mental Health Services
Adult Mental Health Services (AMHS) provide specialist mental health care to working age adults. Most services will have teams made up of psychologists, psychiatrists, mental health nurses and social workers.
Some services might have other specialists like addiction counsellors, family therapists and occupational therapists. These professionals work together to offer assessment and treatment based on what's going on for you.
Everything is free for you, as it is funded by the HSE.
You might be referred to AMHS by your GP, or health professional if treatment at primary level didn't help enough. And/or if the issues you have require specialist services.
AMHS helps with issue like moderate to severe depression, anxiety, eating disorders, and self-harm. The treatment they offer can include intensive community-based care, talking therapy, group therapy, medication, and other specialist treatments.
How to refer to AMHS:
You can't refer yourself to AMHS. A GP or other health professional has to refer you. The GP will decide if what you're going through is best treated by AMHS. Be honest with them about what is going on so they can include detail in the referral letter.
AMHS tend to prioritise referrals based on how urgently someone needs to be seen. You can call AMHS (or get someone to call for you), and explain you have an emergency referral from your doctor. They will then advise on how soon they can see you.
Sometimes there are cancellations so they can squeeze you in.
Cost: Free to those resident in Ireland
Support for drugs and alcohol
The HSE runs the website drugs.ie. This has information, a helpline (1800 459 459) and an email support service helpline@hse.ie. The site also has online chat during business hours Monday to Friday.
They have a directory for drug and alcohol services around the country as well.
Back to top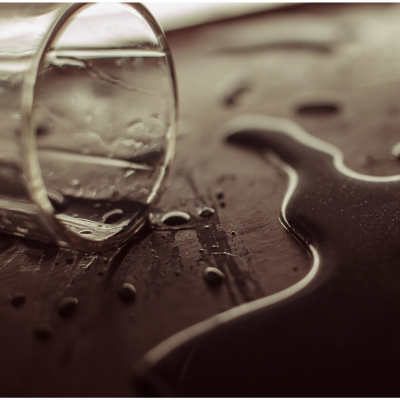 Low-cost counselling
Unfortunately, there are sometimes waiting lists to get counselling services in the HSE. There are plenty of therapists you can see privately. Though the cost of private counselling sessions can range between €0 and €120 per hour session.
If you are keen to see a therapist, some places offer low-cost options depending on your income. It is worth talking to your GP about low-cost counselling services in your area.
Medical cards and GP cards
You might be eligible for a medical card or a GP card depending on your income, or the income of your parent or guardian. Some counselling services will provide free or reduced cost services if you have a medical card.
Back to top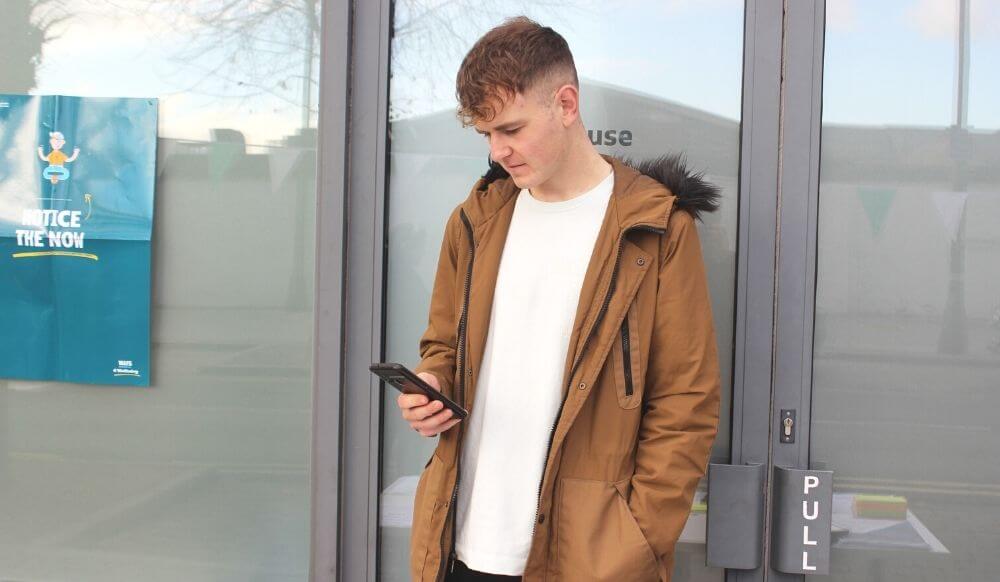 Specialist services
These are specialist services for when mental health difficulties are having a major impact on your life.
Specialist services
Secondary and tertiary care are services for people with more severe or complex mental health issues. Secondary care includes community and out-patient services, while tertiary includes inpatient care in a dedicated ward.
These are specialist services for when mental health difficulties are having a major impact on your life. These services are usually led by psychiatrists. They will try to understand your mental health difficulties in the context of a diagnosis.
Back to top
Free services
Many charities offer free services as they get HSE funding or donations.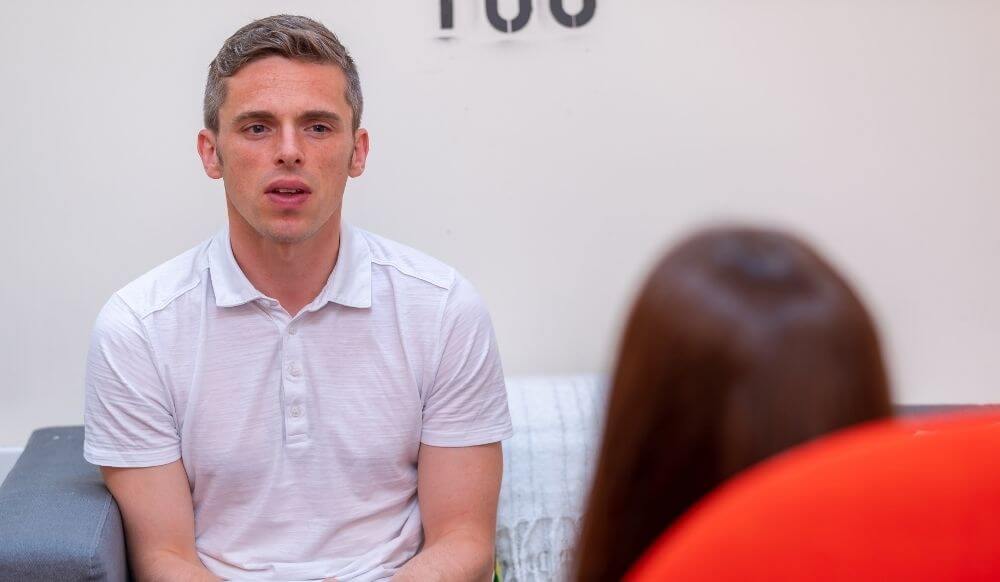 Non-profit organisations
There are charities and other organisations that might be able to support you. Many offer free services as they get HSE funding or donations.
Aware
Aware have a support line for anyone who is worried about depression. The helpline operates from 10am to 10pm, seven days a week, as well as a support mail service.
Aware also offers a suite of 'Wellness @Work' programmes. These are ideal for helping your workplace understand the importance and value of looking after their mental health. As well as for using the relevant coping skills to limit the impact of any challenges or concerns.
Pieta House
Pieta House offers free, one-to-one therapeutic services for people in crisis. If you're experiencing suicidal ideation, have attempted suicide, and/or you're self-harming, Pieta House have expert counsellors to support you.
You don't need a referral, just contact them for an appointment and they'll aim to see you within a week. They also offer a 24-hour crisis support and information line on 1800 247 247, staffed by qualified therapists.
Bodywhys
Bodywhys is the Eating Disorders Association of Ireland. They offer online support groups for young people, a helpline, and face-to-face support groups.
They also provide useful information on treatment pathways in the public health system for eating disorders. A four-week support programme for families and parents of those affected by an eating disorder is offered too.
Turn2me
Turn2me offers online support groups and online therapy with professionals through video or instant message. The service is free to Irish residents over 18 because they receive funding from the HSE.
Niteline
Niteline is a phone listening service run by and for the students of ITT, ITB, MU, NCAD, NCI, RCSI, TCD and UCD. You can call them for free on 1800 793 793 and trained volunteer students are there to listen.
They are open every night of term between 9pm and 2:30am.
Back to top
Private health care
There are private options for mental health care. Some of these can be covered by health insurance.
If you or your family has health insurance, check what the cover offers.
Some employers offer Employee Assistance Programmes, which offer access to counselling support. Check with your manager or HR department to see if your employer offers this.
Sessions with a psychologist or psychotherapist
Sessions with a psychologist or psychotherapist are sometimes included in an insurance plan. Your insurer might have a list of clinicians you must choose from. Or have a cap on the amount of sessions (such as six).
You can find a psychologist through the Psychologist Society of Ireland and a psychotherapist through the ICP.
Private mental health facilities
There are several private mental health care services in Ireland. Talk to your GP if you feel the need to access a private mental health service. A referral from them is required in the same way it is for accessing HSE mental health services.
Back to top
You may also like