Mental health services for under 18s
Mental health services for under 18s
Wednesday, 13 October 2021
It can be an overwhelming experience for a parent when your child is experiencing difficulties with their mental health.
There are many supports available to you and your son or daughter, but knowing what mental health services there are how and how to access them isn't always easy.
Below we've listed some of the mental health services for under 18s in Ireland, how to access them, and costs. The service or organisation you go to depends on what your child is going through is considered mild, or more severe in nature. The first step to knowing this is going to your GP.
Your family doctor
People of all ages often go to their family doctor first if they are struggling with their mental health. Visit your GP along with your young person.
Explain what you're worried about and any changes, however big or small, you noticed in the last weeks or months. Your GP is likely to ask questions about appetite, sleep, somatic complaints (pains), and whether the young person is experiencing low mood (feeling down, sad), anxiety or losing interest in things.
Your GP may also ask about thoughts of suicide and any self-harming behaviour. It is important to tell the GP everything you are concerned about. They can then either advise what to do next or give you a referral for the right services, if appropriate.
Your GP may want to meet with your young person alone for a period. That's normal. At the end of the consultation, listen to your GP's opinion and ask about the next steps. Take notes and ask where you can find more information if you think that would be helpful.
Check in with your young person about how the experience of talking to the doctor was for them.
They, or you, could feel the GP did not share your concerns or offer the advice or referral you wanted. If this is the case, you are entitled to bring them to another doctor for a second opinion.
Primary care services
Primary care services are for children and adolescents with mild to moderate mental health difficulties.
Services that work with people with 'mild-moderate' mental health concerns tend to be 'brief', i.e. for a specified time period. You usually don't need a referral from a doctor to access them. Often, there will only be one health professional involved in providing support to the person.
Jigsaw
Jigsaw is the National Centre for Youth Mental Health. It offers one-to-one mental health support for young people aged 12-25 with mild to moderate mental health concerns.
Jigsaw offers brief intervention (up to 8 sessions of support) to help young people develop ways to manage their mental health. There are 14 services around Ireland.
How to refer: Referrals for young people under 18 are accepted from parents and health care professionals. You can email or phone your local Jigsaw service to ask for an appointment.
Read more about accessing Jigsaw services here.
Cost: Free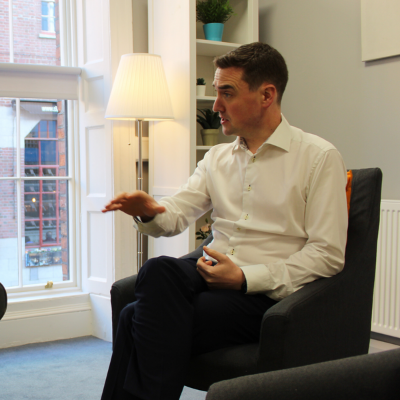 HSE Primary Care Psychology
Primary Care Psychology services exist within community-based primary care centres located all over Ireland. They provide a broad range of services to children aged 0 to 17 years of age. Each primary care centre usually has a team of occupational therapists, psychologists, nurses and social workers.
The aim of the psychology services is to support the psychological wellbeing of people in the local area. They can provide mental health interventions to young people with mild to moderate mental health concerns, and their parents. This includes individual therapy, group-based therapeutic work for children, adolescents and parents, and various types of assessments.
The primary care centre may also offer parenting groups and informational talks where they help direct parents to useful resources.
How to access:
Any healthcare professional can refer to the HSE's Primary Care Psychology Services. Parents can also use the referral form, available at any primary care health centre. Or they can make direct enquiries at the local primary care office.
Cost: Free to those resident in Ireland
Family Resource Centres
There are 109 Family Resource Centres in communities around the country run by the Child and Family Agency Tusla. They deliver community-based supports to children and families in disadvantaged areas, and some services have access to a visiting psychotherapist.
Cost: Free
School counsellors
If your young person is a secondary school student, there will probably be a guidance counsellor at the school. Some guidance counsellors offer counselling support for student's mental health. For example, if a student is experiencing anxiety in class or issues around bullying.
Not all young people like to access support through school. It may be worth asking your young person if they would like to talk to the guidance counsellor.
Cost: Free
Anonymous
Parent of a young person who used Jigsaw face-to-face service
The clinician helped him understand what causes his anxieties and what he can do to overcome them. He also learned to accept that his anxieties may always be there and he may have to accept them and learn how to cope.
Specialist services
Specialist services are for children and young people who have moderate to severe mental health problems. These could be having a major impact on their life. The services range from community-based to outpatient and inpatient services.
Services for people with 'moderate-severe' mental health concerns usually work with people over a longer time period. There may be a number of health professionals from different disciplines involved in supporting someone. This is because they usually have a number of different needs due to the impact of their mental health concern.
Services in this category will be more than likely led by a psychiatrist.
CAMHS Specialist HSE Child & Adolescent Mental Health Services
Child and Adolescent Mental Health Services, commonly known as CAMHS, provide specialist mental health treatment and care to young people up to 18 years of age.
The multi-disciplinary teams include psychologists, psychiatrists, nurses, social workers and specialist therapists led by a child psychiatrist. It is provided free and directly funded by and governed by the HSE.
A child is referred to CAMHS when treatment at primary care level has been unsuccessful, and/or the mental health issue is so severe and complex it requires specialist services.
CAMHS deals with conditions including moderate to severe depression, anxiety, eating disorders, and self-harm. Treatment includes intensive community-based care and talking therapy, group therapy, medication, and specialist treatments.
How to refer to CAMHS
Referrals are done mostly by GPs, and occasionally by other health professionals such as a Jigsaw Clinician. Self-referral isn't possible. Your GP will assess whether your child's issues are moderate to severe and that CAMHS is right for them.
Be as clear as you can with your doctor about your child's difficulties. This way they can include the right detail for a potential referral.
CAMHS have three levels of referrals: emergency, urgent, and routine.
Emergency referral is when there is a significant risk to the young person's safety, such as suicide attempt, significant self-harm or a severe eating disorder. These referrals will be prioritized and seen quickly.
Urgent referral is where there are high concerns for the young person but it is not a crisis or emergency.
Referrals are categorised as routine when there is no immediate risk.
Sometimes CAMHS will ask you to complete a form in advance of offering an appointment to gather more detailed information. Complete and return the form as quickly as possible with as much detail as you can.
If there is a change or deterioration in the mental health of your young person while awaiting an appointment for CAMHS, contact your GP and/or the CAMHS team to let them know.
See this short film to learn more about CAMHS waiting lists.
Cost: Free to those resident in Ireland
CAMHS in-patient care
CAMHS in-patient units offer assessment and treatment to children and young people with severe and often complex mental health concerns.
In-patient services are typically needed when the other interventions have been exhausted. A young person is first assessed and then referred by a consultant psychiatrist.
Currently, there are four units in Ireland under the remit of the HSE.
Private mental health care
There are mental health professionals all over Ireland that offer therapy sessions through their own private practice.
Not all therapists in private practice see young people who are under 18. This is generally something they would advertise. But that and cost is something to be discussed with them before making an appointment.
You do not need a referral from your GP, you can just make arrangements directly.
Counsellors and Psychotherapists offer a range of different types of therapy. For example, Cognitive Behavioural Therapy, Play Therapy, Counselling and Systemic Family Therapy, to name but a few.
Before choosing a private therapist, spend time asking questions about the type of support they offer. Also about their experience of working with young people and their areas of specialism.
Make sure there is a good fit between what the therapist offers and what you and your young person need. At the moment, the terms 'counsellor' and 'psychotherapist' are unregulated.
It might be helpful to find a psychologist through Psychologist Society of Ireland and a psychotherapist either through the Irish Council for Psychotherapy or the Irish Association for Counselling and Psychotherapy.
Cost: These can cost anywhere from €20 – €120* euro per session
*Some therapists maybe open to negotiating the price.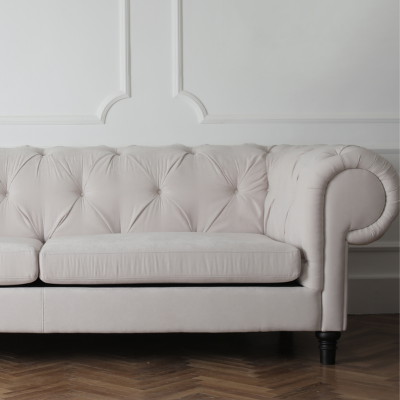 Private in-patient care
Some people also use health insurance to pay for private therapy sessions, or a stay in private in-patient units. This is something to talk about with your young person and doctor, if you have already tried other options and feel this may be of help.
Non-profit organisations
Some charities and organisations offer services you might find useful when looking for support for your young person. Some of these organisations receive HSE funding.
Pieta House
Pieta House offer free, one-to-one therapeutic services for people experiencing thoughts of suicide, people who have attempted suicide and people engaging in self-harm.
Referral from a GP isn't necessary and they aim to see people within a week. They also offer a 24-hour crisis support and information line on 1800 247 247, staffed by qualified therapists.
Bodywhys
Bodywhys is the Eating Disorders Association of Ireland.
They offer online support groups for young people age 13 – 18. They also offer information for parents on treatment pathways in the public health system for eating disorders. A four-week support programme for families and parents of those affected by an eating disorder is also provided for as well.
Childline
Childline provides a 24 hour phone service, online chat and text line to those in Ireland under 18.
Barnardos
Barnardos Ireland is a service for young people up to the age of 18 years. They provide individual counselling, family support and bereavement services operating around the country.
You may also like