Official opening of Jigsaw's Wicklow service
Official opening of Jigsaw's Wicklow service
Bronagh
Friday, 21 October 2022
On Monday, 17 October 2022, Jigsaw's Youth Advocates and management team were joined by Minister for Health, Stephen Donnelly to officially open its new service in Wicklow.
The Jigsaw service first opened its doors to young people in December 2020, but the pandemic meant that an official launch event would be postponed. Almost 2 years later, the Jigsaw team celebrated with a showcase of the service and how it works, along with a meet-and-greet with the members of the service's team.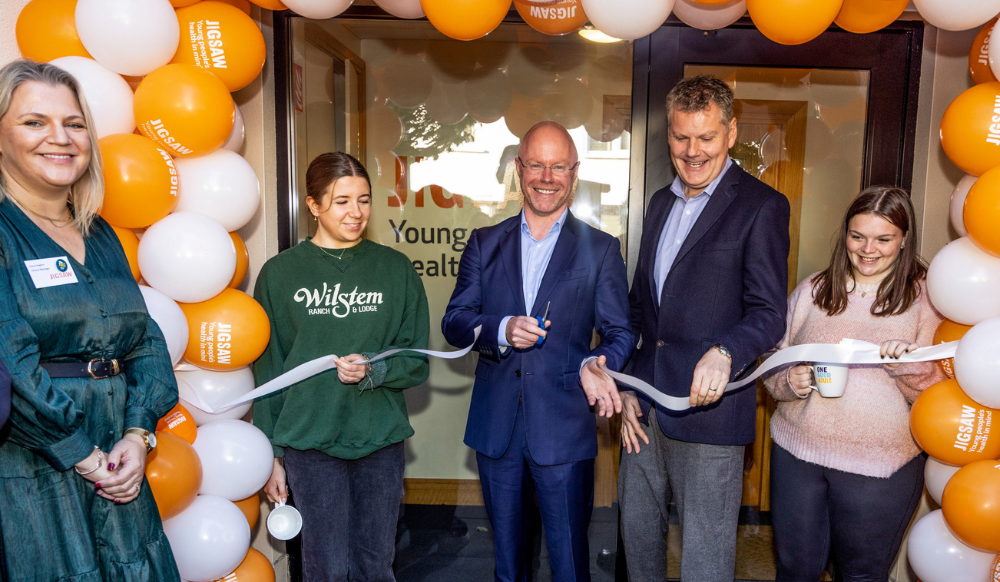 Cutting the ribbon
Nicky Russell, Service Manager; Poppy Somerville, Youth Advocate; Stephen Donnelly, Minister for Health; Dr. Joseph Duffy, Jigsaw's Chief Executive, and Aisling Murphy, Youth Advocate officially open the Wicklow service.
Nicky Russell
Service Manager
"We're really excited for people to see how our Jigsaw service fits into the Wicklow community, and to talk about how the work we do is providing support to our young people."
You may also like