Ramadan during lockdown
Ramadan during lockdown
Karima, a Jigsaw volunteer gives her story
Friday, 24 April was the first day of Ramadan for me and many other Muslims around the world.
This Ramadan will be different to the many others I've experienced, due to the current lockdown situation.
Throughout the month of Ramadan, most Muslims won't eat or drink between dawn and sunset. This is known as fasting and it is one of the Five Pillars of Islam; alongside Faith, prayer, charity and doing Hajj (a journey to the city of Mecca). Ramadan is the ninth month of the Islamic calendar. As we use the lunar calendar, its date changes on a yearly basis that is based on the different moon cycles.
Normal routine
In a normal Ramadan, we would spend a lot of time amongst family and friends; often joining each other to pray in the mosque and break our fasts. We would also make an extra effort to connect with those in our communities, especially those who may need a little extra help. Ramadan in Ireland is quite different from what it would be like if I was in Algeria or Bosnia, as I don't have any extended family members here. It is usually very friend-oriented, visiting friends to break our fast. I would usually spend some extra time at the mosque with them during Ramadan.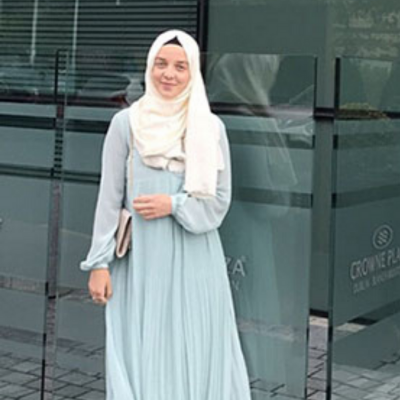 Adjusting to the measures
Unfortunately, the current lockdown restrictions; from mosque closures to social distancing requirements, have turned a month usually filled with community spirit and interaction, to a physically distant and perhaps more lonely experience for some. I was quite upset when I realised that the lockdown restrictions would have an impact on my usual Ramadan routine. But, I've been adapting to these changes, finding new and different ways to cope every day. While I'm physically distant from my friends and extended family, I've been in contact with them every day, through Instagram and HouseParty. I'm also able to tune into worldwide livestreams of religious talks while I can't attend the mosque.
Being at home all the time means that I've been able to learn a lot more about my culture. Learning how to cook traditional Bosnian food with my Mam and enhancing my Arabic language skills are actually good things to come out of this.
You may also like