Regional Management
Regional Management
Regional Management is a collaborative leadership team supporting effective service delivery.
See available positions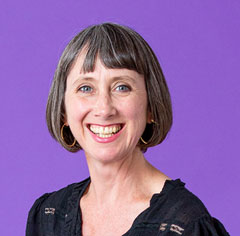 "I was really attracted to Jigsaw because of the early intervention/prevention ethos of the organisation. "
Regional Clinical Manager
What is a typical day for a Regional Clinical Manager?
Monday: 1.5 hour meeting with Senior Management Forum. Meet with the Regional Service Manager (RSM) to plan for Local Leadership meeting with our services. Respond to emails of which there are quite a few. Review a document from one of our services for feedback.
Tuesday: Calls and email follow-ups from services regarding young people seeking guidance on response. Check-in with Regional Service Manager around any issues that have arisen in one of the services. Review documents from colleagues and give feedback. Project work such as organising training or student placements.
Thursday: follow up on emails. Meet with one of the services with RSM for the Local Leadership Meeting (1.5 to 2 hours).
Other weeks I might have supervision with the Clinical Managers that I supervise or meet with the Clinical Director for my own supervision. I also take part in recruitment interviews, clinical inductions, or meeting with the other Regional Clinical Managers. There are also regular Jigsaw Learning Network meetings and I probably attend one of them at least one a month. There are also CPD events to participate in.
Before Covid, there was quite a bit of travel out to the services. Currently, the meetings take place over Zoom or Microsoft teams.
My experience before coming to Jigsaw
I had quite a bit of experience before coming to Jigsaw both in management in clinical settings and working as a clinician. I had stepped down from managerial roles and had been working in Student Counselling in TCD for 10 years just before coming to Jigsaw.
I really liked working there but realised that I needed to stretch my wings a bit more. I wanted a new challenge. My supervisor told me about Jigsaw. She said that it was a creative organisation and that she thought that it would be a good fit for me. I researched it and it piqued my interest.
What makes Jigsaw different?
Jigsaw has the ear of people in important positions which makes it easier to influence mental health on a governmental level.
The Joint Leadership model is one that I have never worked in before. I really like it. My Regional Service Manager colleagues have skills that I don't and I find it really useful to have two heads with different outlooks working through a challenge.
What I wondered about before I started in Jigsaw
I wanted to get a sense of what my day would generally look like, what my duties are in more user-friendly language than the job description. I like to get a mental picture of what it's going to look like.
I also wanted to see where I am based. Physical space is important to me so that would have been helpful. I also wanted to know who I would be working most closely with.
The ethos of the organisation was really important to me. I want to share the values and to know if the organisation lived up to these i.e. did they walk the walk or just talk the talk. I wanted to work in an organisation where I could be myself and who I am and the skills I bring were valued.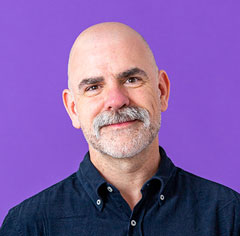 "I also liked the opportunities Jigsaw afforded me in terms of career progression and professional development."
Regional Clinical Manager
A typical day for me is
There is huge variety! I spend a lot of time meeting with colleagues from across the country driving and supporting safe and quality service delivery, and service improvement projects. The pace is quick and the organisation feels dynamic.
My experience before coming to Jigsaw
Prior to coming to Jigsaw, I worked in CAMHS as a senior clinician and team coordinator.
I was interested in coming to Jigsaw as it appeared to be an organisation that was striving to do things differently. It was filling a gaping gap in the mental health service landscape and I knew that there was a large cohort of young people that would benefit from such a service.
My professional background and training spans social work, systemic psychotherapy, and healthcare management.
Although I am not involved in direct clinical work at the moment, I believe that I draw on all of my past training and experience in my role as Regional Clinical Manager. This primarily focuses on supporting services to deliver a safe and quality clinical service to young people, and service improvement projects.
What I wondered about before I started in Jigsaw
Is the funding secure?
What are the opportunities for advancement?
How will it be different in Jigsaw to a similar role in the HSE?
Jigsaw was evolving and dynamic and I felt that it was small and open enough for all staff members to help shape how the organisation developed into the future. I also liked the opportunities Jigsaw afforded me in terms of career progression and professional development.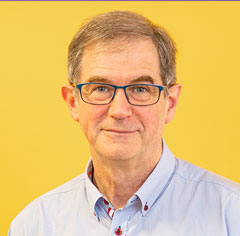 "I liked the work Jigsaw were doing. Particularly the combination of research, mental health, community and youth work – I found the model dynamic and holistic."
Regional Services Manager
A typical week like for a Regional Service Manager
In my role, I move between five locations: Tallaght, Wicklow, Offaly, our national office, and home. Often a week is not typical.
However, a week would include:
Supervision and leadership meetings with my services. Annual Performance Development Reviews. Ad hoc meetings and queries.
Jigsaw learning networks, both attending and organising.
National office team meetings, Service Management Forum meetings with the regional/national team, service management meetings. Jigsaw services tend to cross over with many departments so there is quite a variety in this area.
Planning and reporting on/from services.
Project work, like research, policy and procedure development, interdepartmental work.
Recruitment-oriented work – planning, interviews, induction (local and national).
My experience before coming to Jigsaw
Before coming to Jigsaw, I worked in the IT/Corporate sector where I gained useful supervisory and management skills. However, after working in community arts, I knew I wanted to get into the NGO/charity sector.
In 2005, I got a programme manager job with Kildare Youth Services. Following a cluster of youth suicides around 2010, I was involved in community and youth mental health projects in North Kildare.
Later, I was on an interagency group that applied for a Jigsaw to be set up in Co. Kildare. I liked the work Jigsaw was doing. Particularly the combination of research, mental health, community, and youth work. I found the model dynamic and holistic. I applied for a Service Manager post when it was advertised in 2012.
What are the benefits of working at Jigsaw?
Evidence, experience, and testimonials clearly demonstrate that the work we do with young people helps

 

Working with other people who are motivated to do good work for young people and communities

The organisation continually tries to be progressive with an opportunity to participate in innovation

 

Variety and flexibility in the work (including working in different locations in the regional role)

 

Being part of a national network and an organisation that has a national profile

 

Being part of an interdisciplinary team

Opportunities for learning.