Learning intentions
Explore the five-a-day for mental health
Apply the five-a-day for mental health in a young person's routine.
Modules
My mental health
Defining mental health
Five a day for your mental health
Play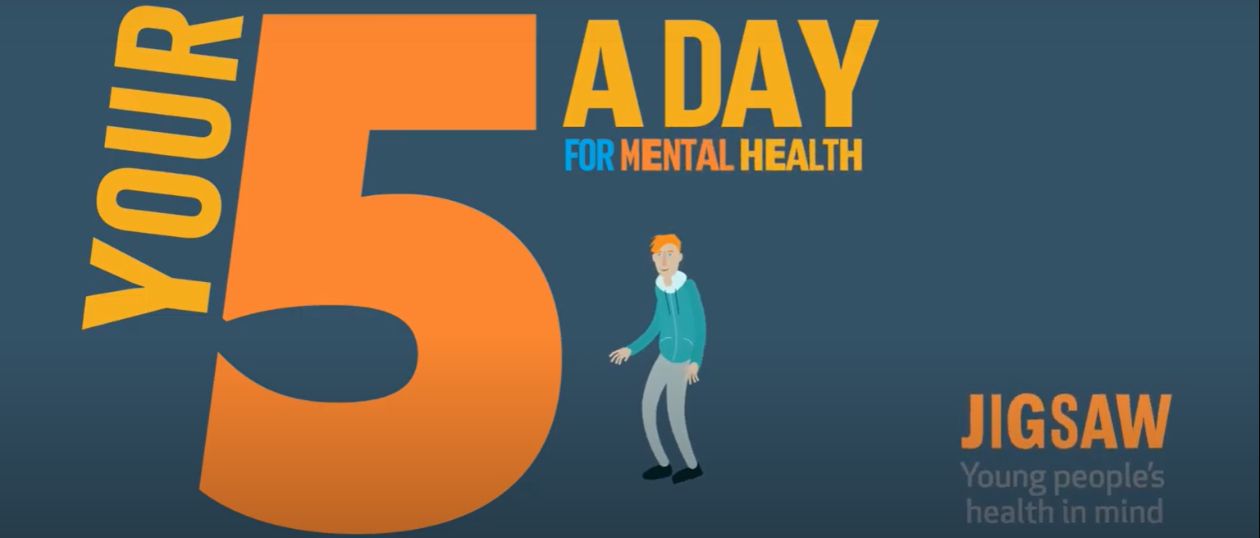 Five-a-day for mental health is based on the 'Five ways to Wellbeing' report 2008, by the New Economics Foundation (NEF).
Use the video in class to illustrate the NEF's recommendations of '5-a-day for your mental health'.
Activity
5-a-day planner
Following on from the video, break the class into five groups. Assign each group one of the 5-a-day themes, asking them to brainstorm activities for each of the five themes.

After brainstorming, ask each group to present their ideas to the rest of the class.

Download and print the 5-a-day planner as a guide.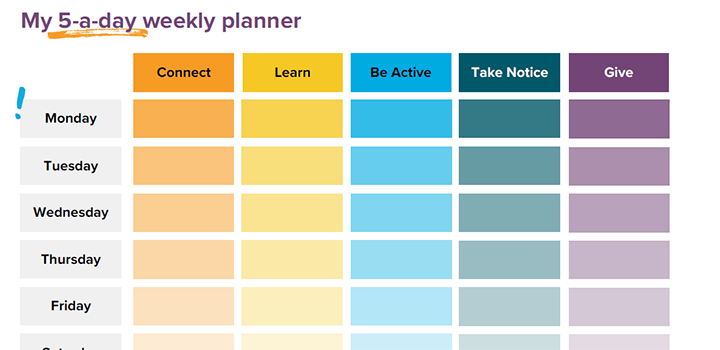 Further reading for your students

Exercise and mental health
We all know that exercise is good for our mental health. Here a Jigsaw Clinician talks about why it can help and ways to incorporate it into our lives.

Online mental health support
Services are offering alternatives through phone, text and video-based online mental health support. Read strengths and limitations of each.