Transdisciplinary team working in Jigsaw
Transdisciplinary team working in Jigsaw
Transdisciplinary team working in Jigsaw
Therapeutic intervention
Clinicians use a common assessment framework, adapted from the HEADSS psychosocial interview (Goldenring & Cohen, 1988), to identify each young person's strengths and difficulties. Depending on the skill, experience, and training of the clinician, a therapeutic intervention plan is then co-created with the young person.
This plan draws on a range of evidence-informed approaches, e.g. cognitive behavioural, compassion-focused, acceptance and commitment, or solution-focused. Young people may attend for a therapeutic intervention of up to eight sessions.
As a primary care service, Jigsaw has good links to secondary care services for young people with severe or complex needs who require input from a multidisciplinary team.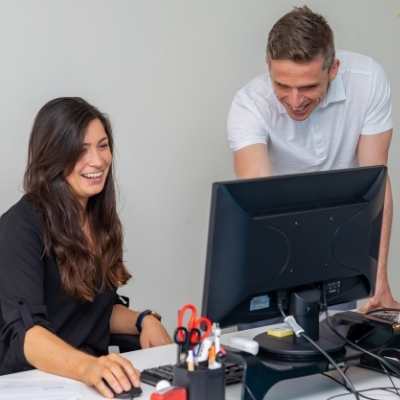 Jigsaw services employ clinicians to work in transdisciplinary teams from a range of disciplines:
Occupational therapy
Clinical/Counselling/Educational Psychology
Social work
Mental health nursing
Psychotherapy.
Working at Jigsaw
We recently ran webinars for clinicians interested in working at Jigsaw. This is a recording.
Shared competencies
In Jigsaw, clinical roles are generic, with shared job titles, rather than specialised. This reflects the fact that, in practice, all members of the team possess core mental health assessment and intervention skills for working with young people with mild to moderate difficulties.
Each member of the team draws on their unique experience and training, whilst working in a brief therapeutic model. There is a strong emphasis on shared competencies and cross-disciplinary learning.
Hierarchy is based on role not on discipline. Clinical managers may come from any one of the disciplines. This model developed out of a conceptualisation of mental health which takes a strengths as opposed to a deficit-based approach to working with people in distress.
It represents a shift away from a traditionally paternalistic, expert model of mental health care to one where young people are seen as important stakeholders and active participants in the service they receive and all members of the team, regardless of discipline, are valued equally.
>> Visit Careers at Jigsaw
This model of transdisciplinary working is designed to build cohesiveness, nurture mutual respect
Culture of learning
There is a strong focus on nurturing team culture. Various elements of the team processes and structures are designed to maximise the potential for shared learning and cross fertilisation of knowledge, e.g. team members share open-plan offices.
This model of transdisciplinary working is designed to build cohesiveness, nurture mutual respect and counter perspectives and stereotypes regarding disciplines that exist within more traditional structures in the mental health service system.
Joint leadership
Each service is managed by a clinical manager and service manager. They are responsible for clinical and operational elements of the service respectively. Jigsaw clinical team members are drawn from a range of disciplines including clinical/counselling/educational psychology, social work, occupational therapy, mental health nursing, and psychotherapy.
>> Meet some Clinical Managers to find out more about their roles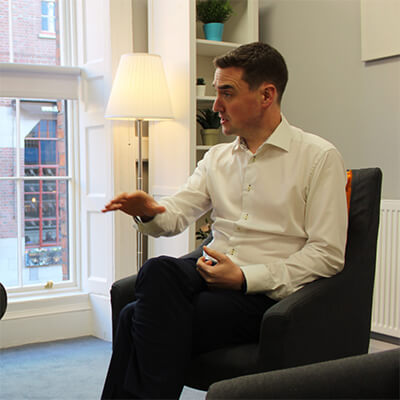 Supervision
Clinical supervision is provided by the clinical manager to each member of the team, irrespective of discipline. Line management is provided by the service manager. Group-based discipline-specific supervision sessions are scheduled once a quarter.
There is a comprehensive programme of continuing professional development events and reflective practice sessions where all disciplines engage in learning exchange.
>> Visit Careers at Jigsaw