What are the mental health services for under-18s?
What are the mental health services for under-18s?
If you're under 18 and having a difficult time, there are a few options to consider.
First, is there someone you can talk to about what's going on? A member of your family or friend that you trust can be a good place to start. Or take a look at the articles here to help you figure out what you need. Sometimes this could be enough or can help you make sense of what you need and what you can do.
If you think you might need to get some support or advice from a professional, we've made a list of the mental health services available for young people under 18.
Which one is best for you depends on what you're going through. Sometimes that initial conversation with a trusted adult helps identify what will help. Also, because of the law on consent, you will need to have a parent/guardian involved to get help from a lot of services and professionals.
So, the best first step is usually telling someone what's going on for you. If you have a good enough relationship with a parent or guardian this can be a good place to start. If not, think about another adult you trust that you could talk to, like an aunt/uncle, older sibling or family friend.
In this article, you will find:
Young person
who used Jigsaw Services
It helped me understand what anxiety is and how to cope with it. It makes me feel better after every session.
Your family doctor
People of all ages often go to their family doctor first if they are struggling with their mental health.
When you talk to your doctor, try to be as honest as you can about what's been going on for you and how you're feeling. It's a good idea to bring along notes so you don't forget to mention anything.
The doctor might ask about your appetite, sleep, and how you've been feeling. Tell them if you've been feeling low or anxious. They might ask if you've lost interest in things you used to be excited about, or how you feel about school.
The doctor might ask about what's been on your mind. He or she should check if you have had any thoughts about suicide or if you are hurting yourself. Try to be open with them even about things that are difficult to talk about. This is the best way to get the support you need. If the GP doesn't ask about self harm and suicide, and this is part of what is going on for you, it's really important to tell them.
The doctor may meet you and with your parent or guardian in the room, and they may also ask to chat to you alone for a bit. That's totally normal. If this doesn't happen and you would like to talk to the GP by yourself, ask if it's possible. At the end of the appointment, the GP should involve you, and probably your parent(s), in planning what needs to happen next.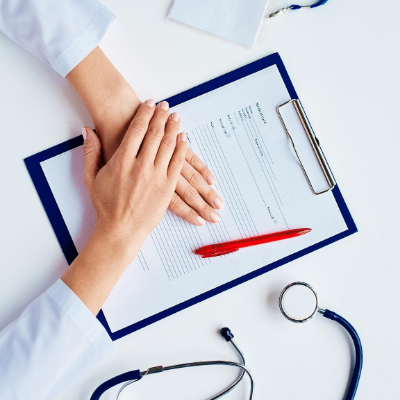 Primary care services to help you
There are lots of services to help young people with their mental health. Which one you go to depends on what you're going through. For example, services like Jigsaw are best suited to what we call 'mild to moderate' difficulties.
Jigsaw
Jigsaw is an organisation with services in 13 locations around Ireland that offers mental health support for young people aged 12-25. Check to see if there's a Jigsaw in your area. In each local Jigsaw services, there is a team of clinicians. These are health professionals who specialise in working with young people having a difficult time. Jigsaw helps thousands of young people every year this way. The service is completely free and you don't need a referral from a doctor to go (but you will need the consent of a parent to attend).
When you walk into a Jigsaw service, you'll see it does not look like a doctor's office or a clinic. We have worked with young people to make it feel welcoming. You can learn more about accessing Jigsaw services here.
HSE Primary Care Psychology
Another place you might go to is an HSE Primary Care Service. These services are all over Ireland and offer services to children and teenagers. These centres have teams made up of a range of health professionals and can include occupational therapists, psychologists, nurses and social workers.
The different professionals work with children, young people, parents and families in a range of different ways. This might include one to one sessions or group work. Appointments are held in Primary Care Centres in the local community. The service is free but you usually need a referral from your GP.
Specialist services to help you
Sometimes, a young person needs support from a specialist service. If you're having problems with your mental health that are having a very serious impact on your life. Or it has been difficult to manage with the support of other professional or lasted a long time you might be referred to a specialist service. This is not a bad thing.
It usually means that you would benefit from the support of a team of professionals working together that have more experience and training working with young people with the kind of mental health difficulties you are experiencing.
HSE Child & Adolescent Mental Health Services (CAMHS)
You might have heard of the Child and Adolescent Mental Health Services, sometimes described as 'CAMHS'. CAMHS offer specialist mental health care to young people up to age 18, and the services are free.
Your doctor or Jigsaw clinician might refer you to CAMHS if other support didn't help enough. Doctors, nurses and therapists working in CAMHS have years of training and experience dealing with young people. CAMHS offers specialised help, and this can include talking therapy, group therapy, medication, and other treatments.
You might get treatment as an out-patient, where you go in for appointments with the doctors and nurses, or you might stay on-site as an in-patient, which we explain below.
CAMHS in-patient care
CAMHS have in-patient units for children and young people where they stay on-site so doctors and nurses can look after them around-the-clock. There are four places like this in Ireland.
You can watch a video showing a tour of the CAMHS in-patient unit Linn Dara Cherry Orchard in Dublin.
Non-profit organisations
Besides the services we already mentioned, there are other charities and organisations that might be able to support you.
Childline
Childline has a 24-hour phone service, an online chat and text line to any young person in Ireland that needs support. You call 1800 666666 for free, text 50101, or chat to someone online here.
Barnardos
Barnardos is a charity that offers a range of different support to children and young people up to the age of 18. They do individual counselling, family support and bereavement services. See their services by location here.
Teen Counselling
Teen Counselling is an 'adolescent friendly' service and as such, our aim is to enable young people and their parents or carers deal with difficulties, within the context of the family.
Pieta House
Pieta House offers free, one-to-one therapeutic services for anyone who is having thoughts about suicide, has attempted suicide, or is self-harming. You can get an appointment by getting in touch with them directly. They try to see people very quickly, within a week. They also have a support line that you can call 24-hours a day on 1800 247 247 staffed by qualified therapists.
Bodywhys
Bodywhys is the Eating Disorders Association of Ireland. They offer online support groups for young people age 13 – 18 who are affected by eating disorders. They offer also information for parents on treatment pathways in the public health system for eating disorders, and a four-week support programme for families and parents of those affected by an eating disorder.
Private mental health care
There are mental health professionals all over Ireland that offer therapy sessions through their own private practice. These can cost anywhere from €20/30 – €120 euro per session. Some therapists maybe open to negotiating the price. Not all therapists in private practice see people who are under 18, so that and the price is something to be discussed with them before making an appointment. You do not need a referral from your GP, you can just make arrangements directly.
You can find a psychologist through the Psychologist Society of Ireland and a psychotherapist through the ICP.
Private in-patient care
Some people also use their health insurance to pay for private therapy sessions or a stay in a private in-patient unit. This is something to talk to your parents about to see if this is something that might help you and if it is an option for you.
You may also like