Autumn 2021 newsletter
Autumn 2021 newsletter
Cian
Tuesday, 05 October 2021
We are delighted to share our first ever supporter newsletter. It shows some of the great work you are making possible for our young people.
Dr. Cian Aherne works as the Clinical Manager at our Jigsaw service in Limerick. For our first newsletter, we caught up with him to talk through some issues young people currently experience, and Jigsaw's role in dealing with them.
You can download the newslettter here.
Interview with Cian
Hi Cian. Could you tell us about some of the things that young people are facing right now?
The most common things we see among young people relate to pressures to perform, to be the best they can be, to do well at school and sports.
Young people are being compared from two or three years of age. And this really builds throughout school, to the point where they don't even realise the impact
that it is having.
A lot of our work is about uncovering that context, and figuring out with the young person any events that might be contributing to that anxiety.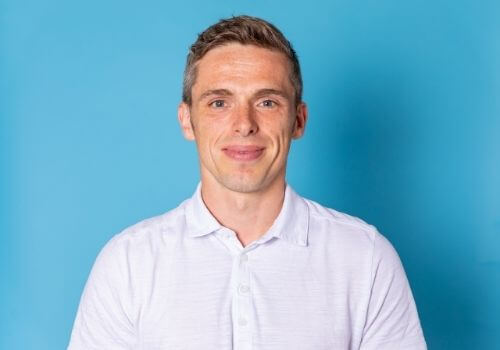 Natural response
Young people come to us thinking that the way they are feeling is their fault. That there is something wrong inside them that is causing them to feel this way.
I feel it is our job, in lots of ways, to dispel those myths. To make them realise that how they are feeling is a very natural response to the environments that they are being put in, the strains they are being put through, and the negative influences from society.
How do you think Jigsaw makes a difference?
Jigsaw acts as a space for young people to be accepted for who they are.
Some of those who come to our service might have difficulties, for example with a diagnosis of autism, with not doing great at school, or with struggles over their sexuality or gender identity. Soon after they come to us, they realise that regardless of who they meet and whatever they talk about for that hour, they are going to be accepted.
Find the full interview in the newsletter here.
Thank you!
We were also taken aback by those of you who pulled out all the stops during the pandemic to support young people and their mental health. Whether it was through a 5k run or virtual coffee morning, it was all greatly appreciated.
The energy, enthusiasm and creativity of our community fundraisers is amazing, and we cannot thank you enough!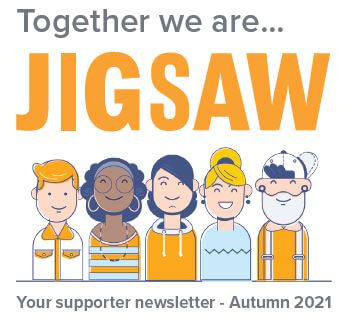 You may also like