Happy International Women's Day
Happy International Women's Day
March's rolling gallery wishes a Happy International Women's Day to all the awe inspiring women in our lives.
Each month, Jigsaw Dublin City volunteers spread a message of positivity using the windows of the service. In January, we received the welcomed reminder we will see better days. To mark Valentine's day, the volunteers shared a positive and inclusive message that even when you're down, there are people who love you and are looking out for you.
For this month's instalment of the rolling gallery, we're getting two messages for the price of one.
Hello spring
Spring is in the air. The evenings are brighter, the daffodils are blooming and the collective energy is hopeful. The arrival of Spring has always been synonymous with a sense of rejuvenation and new beginnings.

The first message reflects how we welcome the warmer weather and longer days with open arms, hello spring!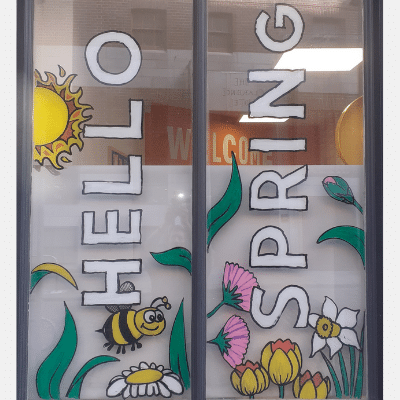 Happy international women's day
The second message is to wish all women in our lives Happy International Women's day. To mark the day, the window display shares a quote from the great Rosa Parks "To bring about change, we must not be afraid to take the first step"

The theme to mark this year's International women's day is choose to challenge. This challenges us to collectively call out gender bias and inequality. To write the scripts that have been written for us. Seek out and celebrate women's achievements. We all play a part in creating a more inclusive world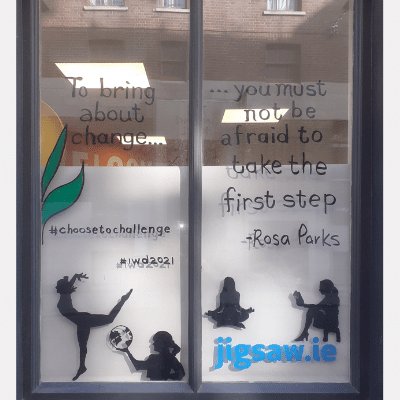 You may also like