Happythreads donate €5,000 to Jigsaw
Happythreads donate €5,000 to Jigsaw
Sydney
Monday, 01 June 2020
Happythreads.ie, the healthcare clothing company, have made an amazing donation of €5,000 to Jigsaw, as their chosen charity for the month of June.
Impact on Jigsaw
"We are genuinely humbled and so very thankful to Daniel and all his team for their incredibly caring and generous donation.  Even though it is such a busy time in the current pandemic for Happythreads, they have been so engaged and supportive of our work supporting young people, their families and communities. We cannot thank them enough" Said Justin McDermott Fundraising Manager with Jigsaw, at the announcement of donation.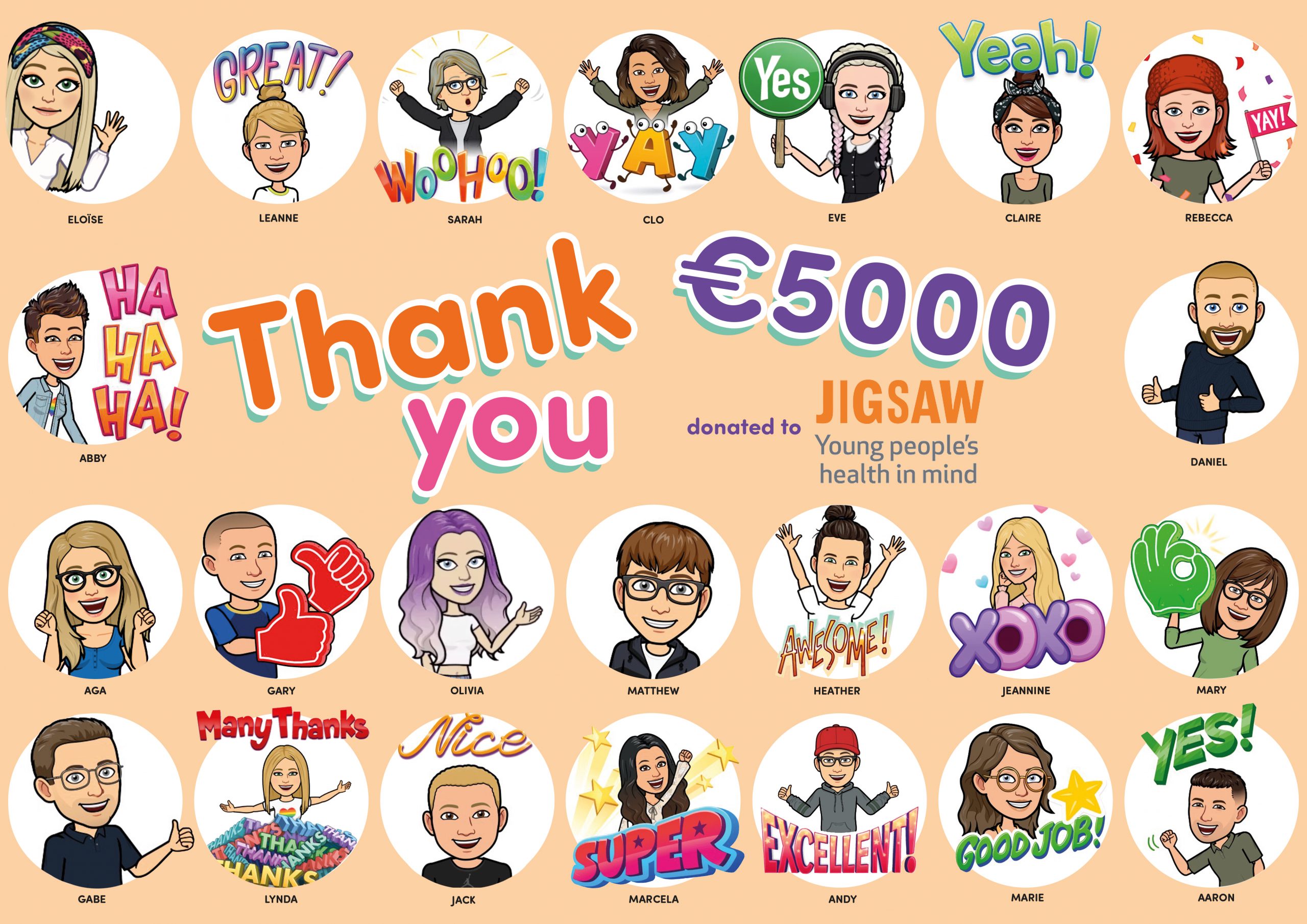 "The Covid-19 crisis has been tough on our young people in a number of ways, not least in their need for mental health support. We know that demand for Jigsaw's online services has jumped hugely in the past number of months. We at Happythreads were delighted to partner with Jigsaw as they work to find new ways to support young people with their vital service."
Daniel Plewman, MD Happythreads.ie
You may also like