Jigsaw receives European Citizen's Prize in Brussels
Jigsaw receives European Citizen's Prize in Brussels
Bronagh
Wednesday, 09 November 2022
Jigsaw was one of 30 organisations to receive 2022's European Citizen's Prize in Brussels this week.
The prize recognises initiatives that contribute to European cooperation and the promotion of common values, and has been awarded to Jigsaw for the team's rapid response to the COVID-19 pandemic.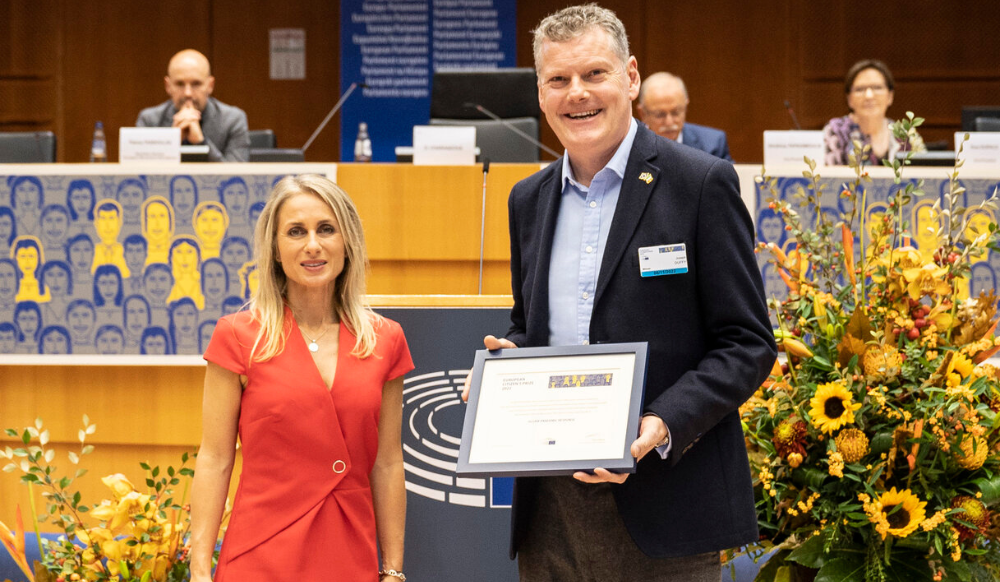 "It is a great honour for Jigsaw to be recognised at a European level. This award is for our staff, who have remained dedicated to the mental health of Ireland's young people during incredibly challenging times," said Dr. Joseph Duffy, Jigsaw Chief Executive.
The prize reflects our team's unwavering commitment to supporting Ireland's young people through the pandemic and beyond. Thank you for all that you do.

Jigsaw joins Nasc, the Migrant & Refugee Rights Centre as a fellow Irish awardee of the European Citizen's Prize. We congratulate them, and our fellow winners from across the EU for their valuable work and formal recognition.
You may also like