Section 3: Mental health and wellbeing in your school
Section 3: Mental health and wellbeing in your school
This section will provide young people with the space to discuss the impact Covid-19 may have had on their school life. It will also explore what affect this may be having on their mental health. 
In seeking balance, it's important to acknowledge the impact may have been both positive and negative.

Learning intentions:
Gain an understanding on the impact of Covid-19 on young people's mental health and wellbeing

Create a space where conversations around mental health are normalised

Bring awareness to the supports that are available to young people.
The activities and resources will provide young people with the space to discuss mental health and wellbeing in their school. All resources can be used in Google Classroom, Teams and Jamboards/Whiteboards.
What you'll find
activities

2 class activities and discussions
---
Mental health and wellbeing in your school
Using these resources and activities with young people will provide an opportunity to discuss the impact Covid-19 may have had on them, exploring both positive and negative impacts and how life at school has changed. It will also provide them with important information on how and where they can access support if they need it.  
What springs to mind?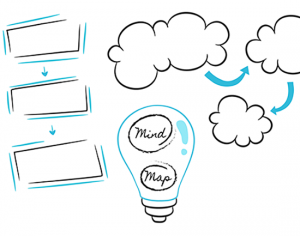 Ask the group to work together to mind-map what springs to mind when they hear the term "Covid-19". Add to this by considering how life at school has been impacted by Covid-19.
Use the responses to encourage the class to think about the different experiences that young people have had over the past few months. Focus on both positive and negative experiences.
Scenarios and think tank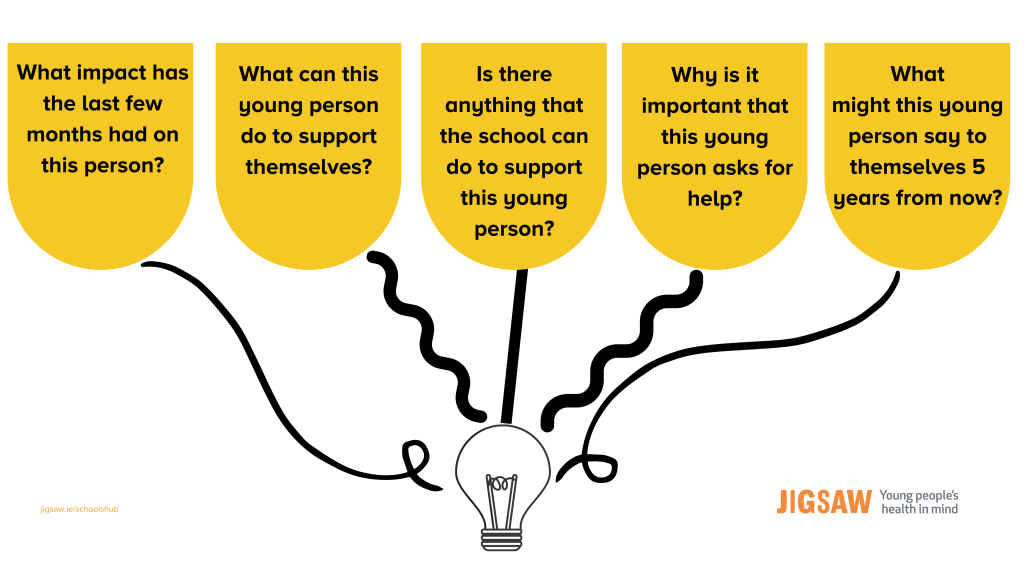 This activity will enable the class to discuss the different ways that young people may be experiencing the current situation, by discussing some true to life scenarios.
Give the class the chance to discuss the scenarios and work in a group to answer the think tank questions.
What impact has the last few months had on this person?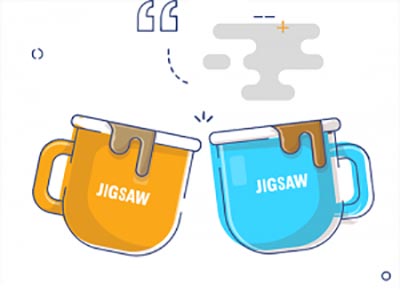 Move on to section 4: Managing feelings
This section should have supported young people to explore the impact that Covid-19 may have had on their mental health while also bringing awareness to the supports that are currently available.
The next section, managing feelings, will support young people to identify difficult feelings and introduce some strategies to manage these.
---
You may also like