Mind Your Noggin Day with FM104
Mind Your Noggin Day with FM104
Cian
Tuesday, 07 September 2021
FM104's Mind Your Noggin Day is taking place this Friday, 10 September, in aid of our work.
This year, there is another great line-up of acts and talent to remind the FM104 audience of the important work we do.
Presenters will be joined by Ella Henderson, The Script, The Wanted, Tom Grennan, Bressie and Joel Corry, among others. Social media stars will lend their support too.
Margaret Nelson
FM104 CEO
On 10 September, FM104 will be encouraging our listeners to donate to this very worthy charity. Running on the success of last year, FM104 want to once again remind our listeners that it is OK not to be OK
Partnership with FM 104
Funds raised will go towards delivering our free support services. They will also help our work to strengthen communities and influence necessary change in how our society responds to young people.
We are delighted to have our partners in FM 104 running Mind Your Noggin Day for Jigsaw again this Friday, 10 September. They have been instrumental in creating awareness about Jigsaw over the summer months.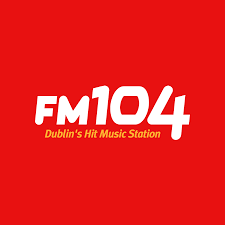 Stay tuned
Justin McDermott, Jigsaw's Fundraising Manager said, "Last year's Mind Your Noggin Day was an incredibly special day for us all here in Jigsaw. We were blown away by the whole crew in FM104, their special guests, and the way the people of Dublin got behind it, raising more than €23,000 to support our work."
Make sure to tune in to FM104 on the day. Follow all the action as well on their Instagram page, @DublinFM104, and Twitter account, @FM104
You may also like