Youth workers' role in promoting youth mental health
Youth workers' role in promoting youth mental health
In Jigsaw, we know how important youth workers can be in young people's development. Youth workers play an invaluable role in promoting youth mental health.
They help young people access supports that contribute to their personal, emotional, social and educational development.
This article has practical advice for youth workers on how to support youth mental health and to help create a safe place where it is promoted.
Youth workers' role in youth mental health
One Good Adult
You may have seen references to One Good Adult (OGA) on Jigsaw.ie or our social channels. This refers to a trusted adult a young person can turn to for support, if needed.
The theme of One Good Adult emerged from the My World Survey, a national study of youth mental health. OGAs support young people by giving them time and space to open up, and listening without judgement.
The RALLY approach
Youth workers can be a One Good Adult in a young person's life by listening, helping find solutions to problems, accepting young people for who they are, and just by being there.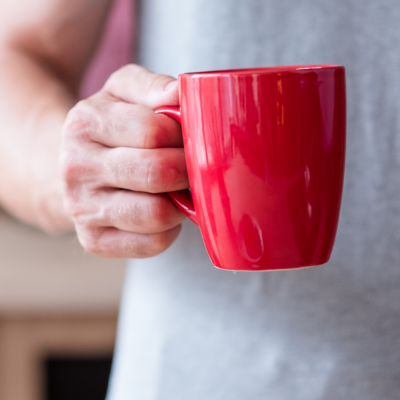 As a youth worker you can also support young people's mental health by using the RALLY approach. This system was developed with Youth Advisory Panel members and One Good Adults in our Jigsaw network.
Links to the community
Youth workers are a vital link to the community and can make young people aware of extra supports and services available. They can also help break the barriers and stigma associated with accessing these services.
Listening and signposting
With your training and skills as a youth worker, you may be one of the first to notice that a young person's mental health is suffering. In fact, youth workers can often be seen as the 'gateway adults' with interpersonal and listening skills that can pick up on cues in young people's interactions.
You can then provide support and signpost young people to another service if needed.
Trusting relationships
Trust can be built between young people and a youth worker over time. The young person may feel comfortable confiding something in that youth worker they wouldn't tell a parent or sibling. They also know that a youth worker has chosen to work with young people, and believe in and value them.
Amanda, 21
Young person
A youth worker to me is like money you put away for the rainy day. Even if you don't use it or need it in that moment, it's comforting just knowing you have it if you need it, or to fall back on.
Opportunities for informal conversations
The environment where people meet can influence their communication and what they choose to discuss.
Youth workers often work with young people in informal settings. A lot of interactions happen in relaxed spaces with natural opportunities for conversations, like when playing pool or working on different projects.
If a young person wants to discuss their mental health but isn't at ease in formal environments, laid back settings may be better for more personal conversations.
Relaxed, informal spaces provide opportunities for youth workers to see signs that a young person may be struggling with their mental health. It might be easier to interact meaningfully and to support them in these places.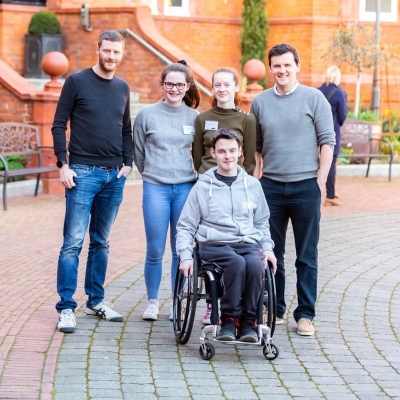 Amanda, 21
Young person
(Service youth worker) made me feel safe when I didn't even feel safe in me own skin cause she cared about me as a person. She saw all of me, not just the problems.
How youth workers can support young people
Learn to recognise signs of distress, or signs that something is going on for that young person. You might notice changes in a young person's behaviour. They might be withdrawn or might lash out. They may not be able to concentrate.
You might spot changes in appetite, sleep or signs of self-harm, or that their social relationships have changed abruptly. What you notice is often just the tip of the iceberg. Learn more about how to tell when a young person is struggling.
Be present and prepared
Be prepared for every interaction and be present for these interactions. The time you spend with young people needs to have structure but also be fluid enough for any conversations that may need to occur. Actively listen. Switch on and fully hear the young person.
Keep yourself informed
Ensure you're informed with up-to-date information about the services within your community in case you need to refer a young person. Know the services that can best support the various issues someone might be experiencing and have a directory to hand so you can signpost to the relevant one.
Additionally, training in mental health is very important for youth workers. There are free mental health training options you can avail of, such as the HSE's National Office for Suicide Prevention (NOSP) Applied Suicide Intervention Skills Training (ASIST). The NYCI also offers training to support professional development in working with young people.
Jigsaw services also offer workshops and training for youth workers.  Check your local Jigsaw for workshops on offer.
Use appropriate terminology
The terminology you use should be accessible for young people. How you speak with your colleagues may be different from how you speak with young people.
Consider the language young people use in case some words or phrases are overused or misused. For example, someone might tell you that they suffer from anxiety, but what does that mean to them? Having the same understanding of language can make sure you and the young people you work with are on the same page. You can then tailor your advice accordingly.
Know your boundaries
Be aware of and know your professional boundaries. If you feel you're out of your depth, speak to your supervisor to see who could step in to help. Support and supervision for youth workers is important. You can discuss and unpick any concerns you have about the young people you're working with and go to relevant people for further support, if required.
Practice self-care
Even if you're not feeling out of your depth, don't forget about your own self-care. It's in young people's best interests for youth workers to practice self-care and look after themselves.
You cannot pour from an empty cup.
Further reading/learning
Jigsaw's self-care courses:
As you can see, there are many reasons why youth workers are important to young people's mental health. There are also many ways that you, as a youth worker, can support young people's mental health.
Finally, let's look at a quote from a young person which reflects the impact of the youth worker role, and the valuable work you do every day: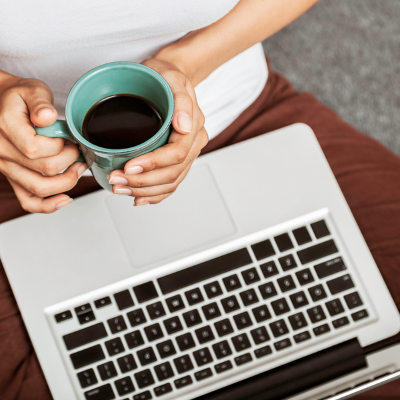 Anonymous
Young person
I don't think I would have had that strength inside me was it not for [youth work service]. I don't think there's a single place that has shaped me into the person that I am more than [youth work service] has. They are so helpful, non-judgemental and supportive of anything you want to do, it's really an amazing place – I just love it.
You may also like