24-hour gaming marathon for youth mental health
24-hour gaming marathon for youth mental health
Cian
Wednesday, 14 July 2021
On Saturday 24 July, Jigsaw, the youth mental health charity, is hosting an exciting 24-hour live stream gaming marathon to raise money to support young people's mental health.
Raise Your Game will involve lots of gaming fun and challenges, as well as some surprise special guests.
The pandemic has been a particularly tough time for young people. For many, gaming has been a great escape to ease their daily stresses and anxieties. Previous research by Jigsaw has found that almost a quarter of young people use gaming as a way to relieve anxieties.
Mike Edgar, Jigsaw's Youth Advocate for Kerry tells us how gaming affects his life here.
Mike Mansfield
Jigsaw's Director of Communication's and Fundraising
Young people have been telling us how gaming can be a good way to connect with friends and family, and relieve some of the stresses and anxieties of the pandemic.
Watch Raise Your Game
Raise Your Game can be watched on Jigsaw's YouTube or Twitch Channel on 24 July. The event will include:
special guests from the gaming community
conversations among the Jigsaw team about how they support their own mental health
access to an exclusive 20% discount code for gamerstore.ie and the opportunity to win a gaming hamper worth over €1,000.
To find out more about Raise Your Game, contact Saoirse.Hackett@Jigsaw.ie. Saoirse will send you updates about special guests, provide your discount code and let you know when Jigsaw go live!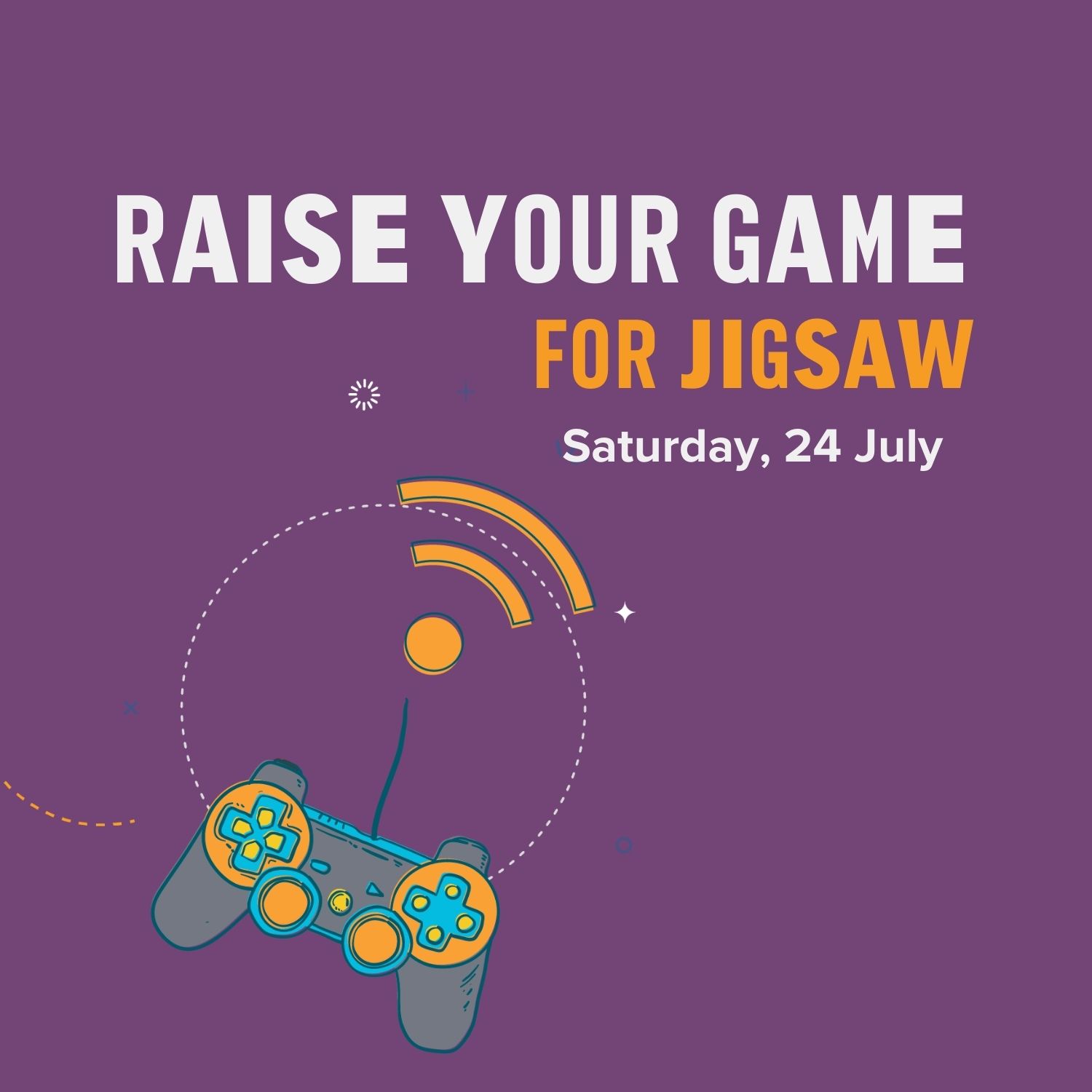 You may also like