Learning intentions
Explore feelings associated with anger
Discuss practical strategies for dealing with anger.
Level
Junior cycle
Senior cycle
Module
Minding myself and others
Emotional health
SE Communication
Activity
Exercise to understand anger
Sometimes we express anger in ways that are confusing to the people around us. Use these visualization exercise to think of how we react to anger.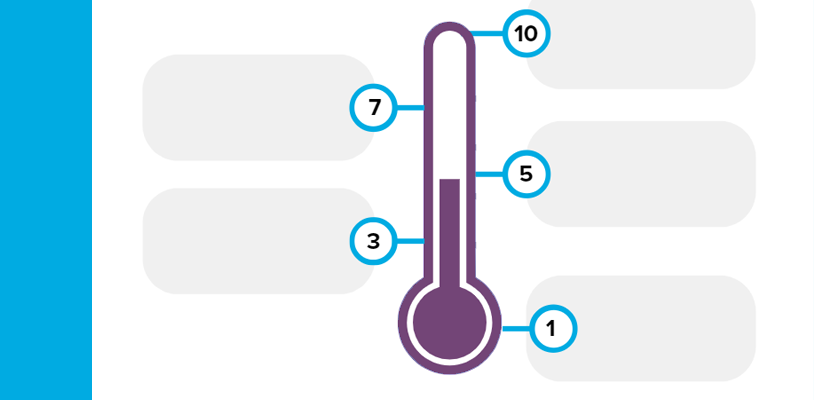 Dealing with anger
Play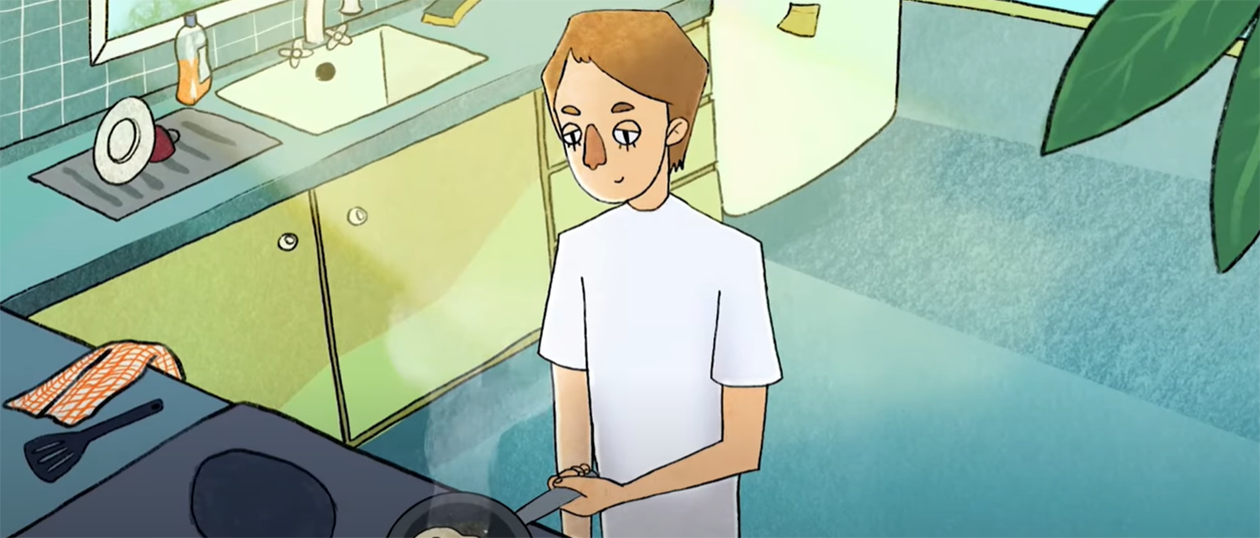 This animation on anger was developed for Jigsaw by students in the Institute of Art, Design and Technology in Dún Laoghaire, Co Dublin.
Watch this video in class and ask students to discuss what they just saw, write down reflections or answer a question from the discussion prompt below.
Animation discussion
What physical symptoms, that are a result of anger, are named in the animation?
List 5 exercises that you can try to relieve anger.
Activity
Coping card
This activity supports the class to think about things that they could try when they start to experience feelings that are difficult.
Ask the class to complete the printed card and personalise it for themselves.
You could suggest that they keep it and use it when they are feeling angry or overwhelmed.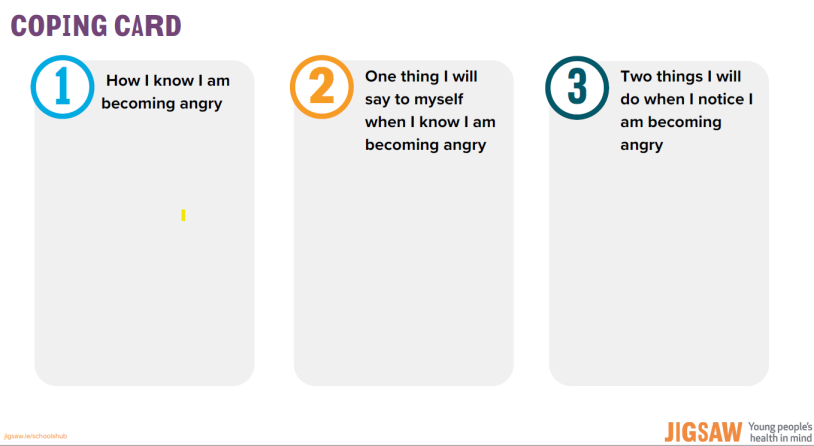 Reflection
Offer a chance of reflection after using the resources above by getting students to refer back to the following questions:
How do you define anger?
What physical feelings are generally associated with anger?
What emotions are generally associated with anger?
Further reading for your students


How to ask for help
Whether we are feeling run down, experiencing low mood, or are in crisis we all need to reach out for support sometimes.