Dr. Mary McAleese speaks at One Good School™ Assembly
Dr. Mary McAleese speaks at One Good School™ Assembly
Bronagh
Friday, 21 October 2022
The One Good School™ Assembly saw over 350 participants from 100 post-primary schools take part in a celebration to mark the half-way point of a two-year mental health and wellbeing programme running in 146 post primary schools in 12 counties across the Republic of Ireland.  
Under the theme 'Sharing learning and looking forward', contributions were made from school staff, parents and students; former President, Dr. Mary McAleese; programme sponsor JP Scally from Lidl Ireland, and Dr. Aleisha Clarke, Programme Manager, Mental Health and Wellbeing at the HSE.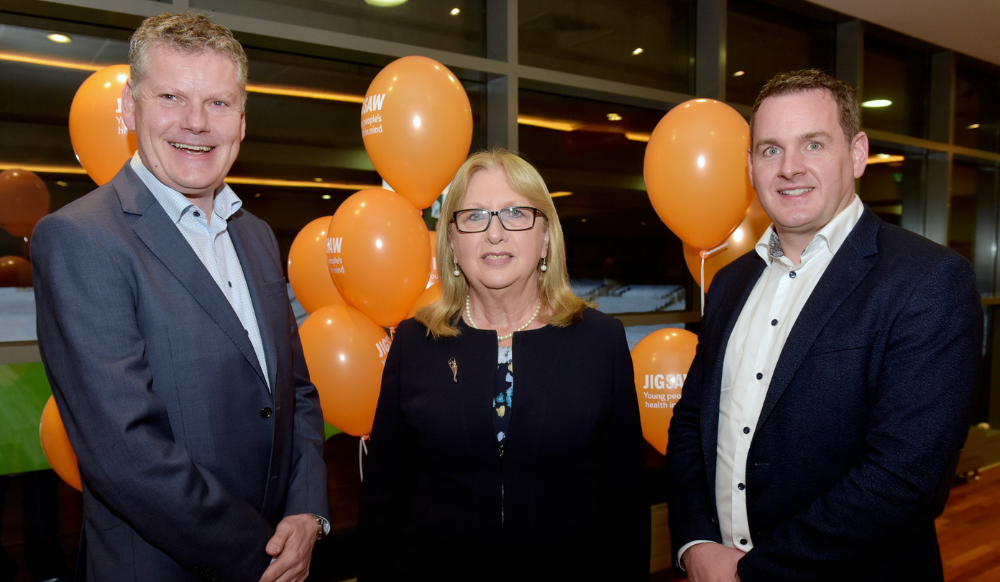 Dr. Mary McAleese
Former President of Ireland
"When asked by Jigsaw to contribute, it was an easy yes. Mental health and wellbeing play an integral part in our young people's education. Without adequate supports in place, for school and students alike, opportunities to develop, build resilience, create connectedness are lost.

Investing in our young people's mental health and wellbeing in school is proven to be the most cost-effective investment a nation can make to simultaneously improve education and health. Jigsaw is a leader in the field, and I'm delighted to play my small part in their big ambition for our young people." 
Developed in line with government policy and supported by Lidl Ireland, Jigsaw's One Good School™ initiative was originally launched in 2018. To date it has been rolled out to 218 post primary schools.
Aimed at and involving students, teachers, school leadership and parents, the initiative supports the mental health needs of young people, and those around them, by developing a shared ownership for mental health in schools.
Dr. Joseph Duffy
Chief Executive, Jigsaw
"At Jigsaw, when we look at where young people are, we identify settings where they live, learn, work and play; and schools are key here.

We see the fostering of healthy relationships with peers, teachers and school staff as essential to a young person's positive experience of school and their cognitive and emotional development.

To hear from so many at today's event is hugely encouraging - the shared experiences; the opportunities to learn, collaborate and listen; and the energy of everyone, all focused on the topic of youth mental health in schools. An incredible day!"
JP Scally
Chief Executive, Lidl Ireland
"At Lidl, we have been delighted to partner with Jigsaw since 2018.  

Alongside a financial commitment of over €1.75m to date, our teams across the country have supported the creation of a range of in-community initiatives, campaigns and programmes that hugely supports our vision of a better tomorrow."

One Good School™
Jigsaw's One Good School™ is an initiative which supports the mental health and wellbeing of young people by developing a shared responsibility across the whole school community.
Find out more
You may also like