Jigsaw's youth mental health and wellbeing toolkit for schools
Jigsaw's youth mental health and wellbeing toolkit for schools
Naoise
Wednesday, 04 August 2021
Jigsaw has developed a toolkit for schools to support school staff to build the mental health literacy of young people, support them to manage their mental health and to develop help-seeking skills.

Connection with school community
We know when schools teach about mental health and wellbeing this can contribute to a greater sense of belonging and connection within the school community. This helps to create a school culture that is welcoming, inclusive, and fosters positive relationships.
This toolkit is interactive, providing opportunities for young people to explore topics related to mental health and wellbeing. Active engagement in learning about wellbeing supports young people to normalise conversations around mental health and ask for help if needed.
What you'll find in the toolkit
All the Jigsaw resources support young people to be actively involved in their learning so that they can develop wellbeing skills. These include a mix of methodologies including classroom discussions, animations, scenarios, reflective exercises, and other worksheets.
The toolkit also includes support materials for staff on the delivery of these resources so that they can use the resources in a way that meets the needs of their young people.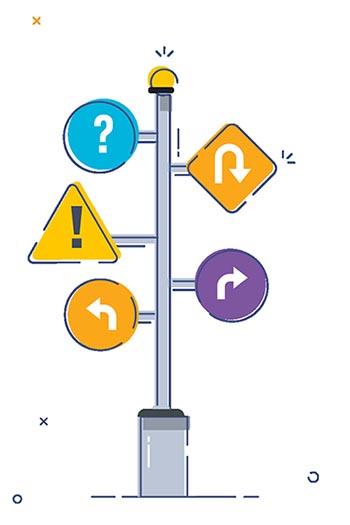 Supporting student mental health and wellbeing in schools webinar
Delivered by Jigsaw clinicians this webinar highlights some of the issues currently impacting the mental health of students. Jennie and Erica suggest strategies and approaches for promoting and supporting student mental health and wellbeing in schools.
This national webinar was delivered by Jigsaw, in collaboration with ESCI, 3 March 2022.
Protective factors
Just some of the protective factors for youth mental health and wellbeing found in schools are:
Access to One Good Adult. The My World Survey 2 told us that young people who have access to a trusted adult did better in relation to their mental health. For a lot of young people that One Good Adult was a member of school staff.
Feeling a sense of belonging and connection. When young people feel cared for by the adults in school, outside of their academic performance, they report higher levels of wellbeing.
Having the opportunity to develop social and emotional skills. Developing wellbeing skills alongside academic skills enables schools to develop a "whole-child" approach to education.
These are key factors in the development of good youth mental health.
Reflective practice
We developed some reflection exercises to help when delivering resources from the youth mental health and wellbeing toolkit.
Each section of the toolkit ends with a reflection exercise to support and consolidate your learning after delivering the resources.
What is reflective practice in teaching and learning?
Reflective practice is a useful skill that can help you develop your professional performance. A number of reflective theoretical models exist in teaching and learning. Cosán, the national framework for teacher's learning from the Teaching Council of Ireland, notes that each of these models follows a similar pattern of:
thinking back on the experience
critically evaluating your actions and feelings during the experience
using the results of this self-evaluation to influence future approaches to similar experiences (Quinn, 2000).
You may also like