Work with us
To help us achieve our mission, we work with dedicated, compassionate and highly experienced people across a range of disciplines.
Our teams across Ireland are delivering high quality, impactful work, helping us realise an Ireland where every young person's mental health is valued and supported.
We hire from across a variety of disciplines, take a look at all our vacancies below.
Current Vacancies – Start Your Search Today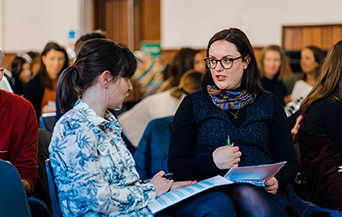 Administrative
The Jigsaw Service Administrator is an important youth-friendly role which will be a first point of contact for young people who call into the Jigsaw Hub.